Ever since I got my first watch from Code 41, I have been a loyal fan of theirs. The striking design is partly to blame for my obsession, but the quality of their watches, their openness and interactive approach to their fan base is inspiring. Many companies can learn from this approach!
I have not yet had a prototype in my hands, but i can stand by their case and machining quality for their base models, and this one is even better finished! The biggest question we all want an answer to is whether the movement is truly good and if you get what you pay for.
What is the X41?
The X41 is the latest model from the watch brand Code 41! It is produced continuously in limited numbers, and probably will be until there is no more demand. The movement is made in Switzerland by a manufacture atelier, specially for Code41.



What's new on the Edition 5?
Water-resistance increased to 10 ATM (100m), unlike 3 or 5 ATM for most current mechanical watches. This is equivalent to 100 meters under calm water and without a sudden temperature difference or pressure.
The choice of grade 5 titanium for titanium models, a material twice as light as steel. Grade 5 replaces grade 2 of the previous edition, its higher price is justified by greater hardness, better resistance to scratches, and more finesse in the detail of the finishes.
Two new colors for the AeroCarbon models. Usually used in aeronautics, this very dense technical material is distinguished by its strength (2.5x more bending resistance than steel) and its lightness (2x lighter than titanium and 4x more than steel).



Questions for the founder
1) How many other watchmaking workshops have you explored before choosing this one?
There aren't that many watchmaking workshops capable of carrying out a project like this. There are 3 or 4 of them and we are in contact with each of them because, depending on the project, we will collaborate with one or the other.
2) Why this workshop? (remind me of the workshop name and website if possible)
For the X41 movement, we are working with the Timeless manufacture. We chose Timeless because we had already collaborated in the past and they were immediately very motivated by this crazy project.
3) What is the best lesson learned during this Haute Horlogerie event? The biggest challenge?
It is that we should not be afraid to upset established ideas. If we have a vision, if we feel that our idea is good, then we have to go all in!
4) Apart from CODE41; what is your favorite watch brand?
I really like MB&F for their offbeat vision and for their exceptional watchmaking machines.



The design
The dial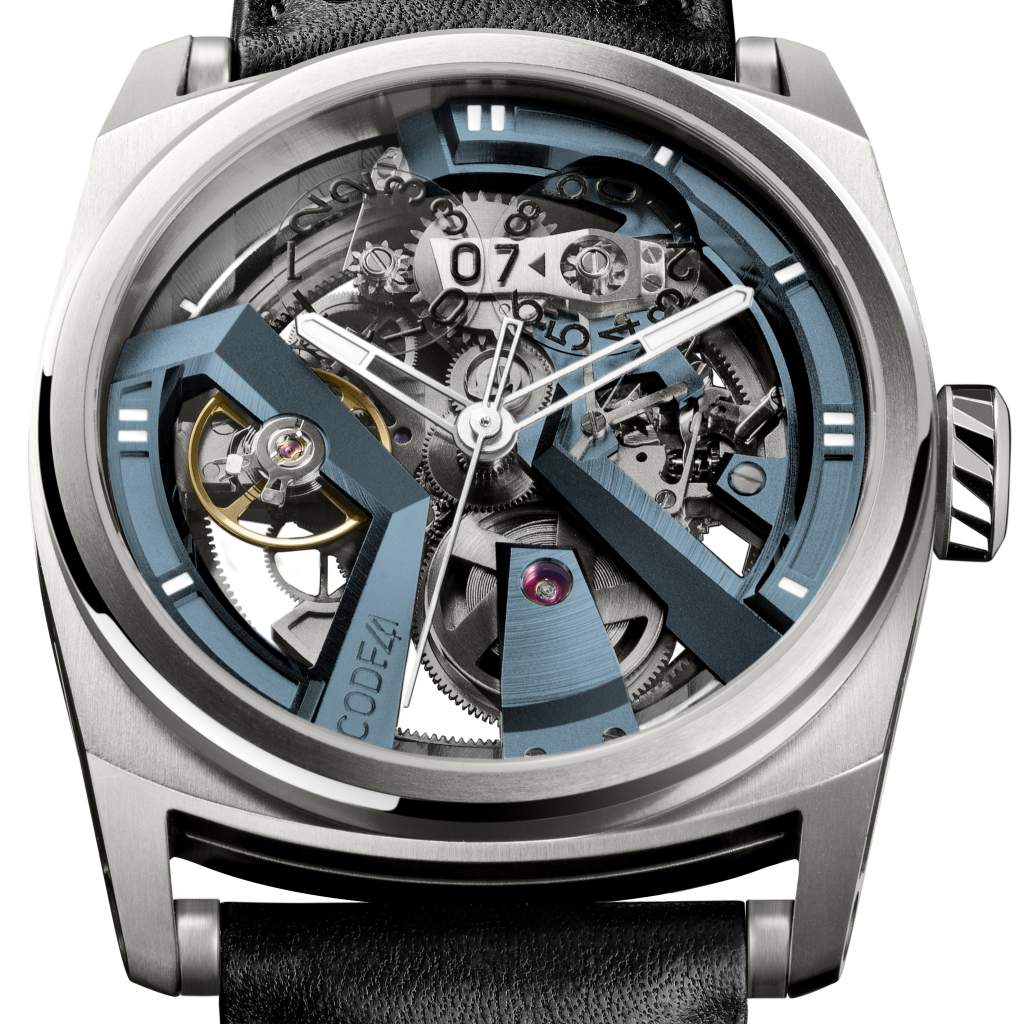 The X41's dial features a striking open movement design that resembles nothing I have ever seen in the watch world. Some have told me that my Anomaly 01 reminds them of Seven Friday, and I can see why, although i find my watch to be very different. Like Seven Friday, they are very good at keeping a design consistency across all their watches.
The X41's dial is very sporty looking with its sharp angles and visible movement. The big date discs, partial hour markers and hands just screams Code 41 and are a design elements that worked so well on their Anomaly 01. It seems like they took what worked on that watch and perfected it for the X41. I am a HUGE fan of how the right date wheel breaks the outer indices ring, and i hope the indices will have a stronger lume than their other models (the hands lit up quite nicely, but the indices lacked some brightness).
I am however slightly disappointed that they flattened the hands. I really loved the shape of the hands on their other models, but perhaps this was a practical issue for this model.


The case and crown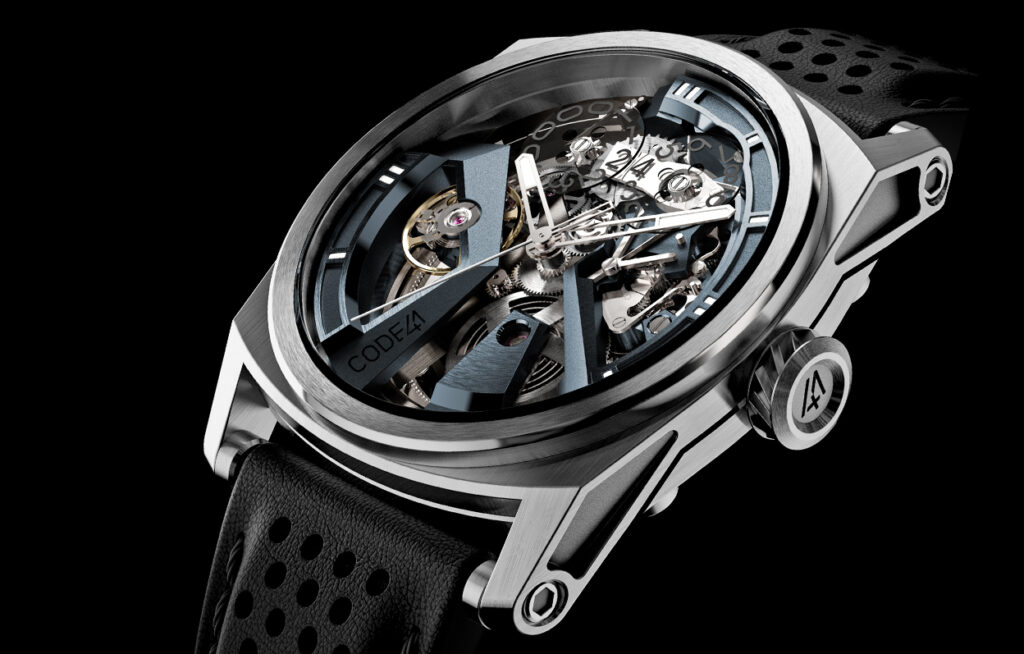 Code 41 has kept the same case shape for the X41 as their previous models, but with some slight changes. They cut off a good chunk of the side of the lugs, and given that lower plane a beat blasted finish to give the case even more depth. They also have a flatter and wider bezel, with the same funky mix of polished and brushed finishes. The small rings on each side of the lugs are also brushed instead of polished and features a slight beveled angle.
I really love how this case distinguishes them from other watches. It's an homage to the 70's watch cases, with a more modern and futuristic approach.
The crown has gotten a major update if you compare it to their other models, but with the same Code 41 "feel". They managed to wow me before with a unique crown, and they surely did it again!


The movement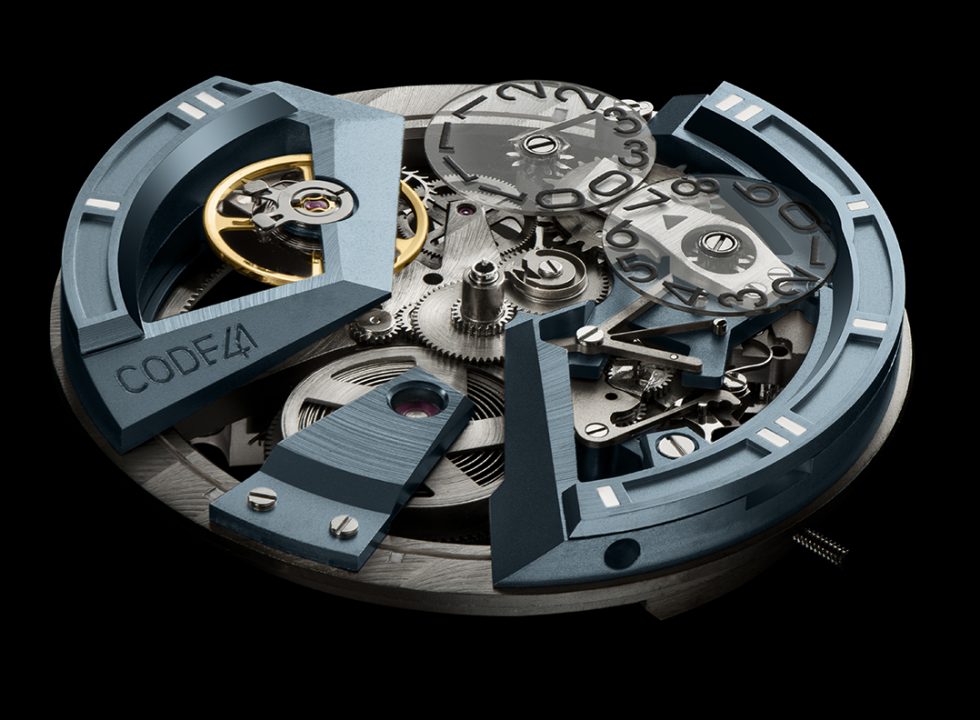 The movement is hand assembled in Switzerland and for some reason they don't seem to have named the movement yet. It is however striking, especially the peripheral oscillating mass which gives the wearer a much better view into the other mechanics of the watch, and reduces the height of the movement.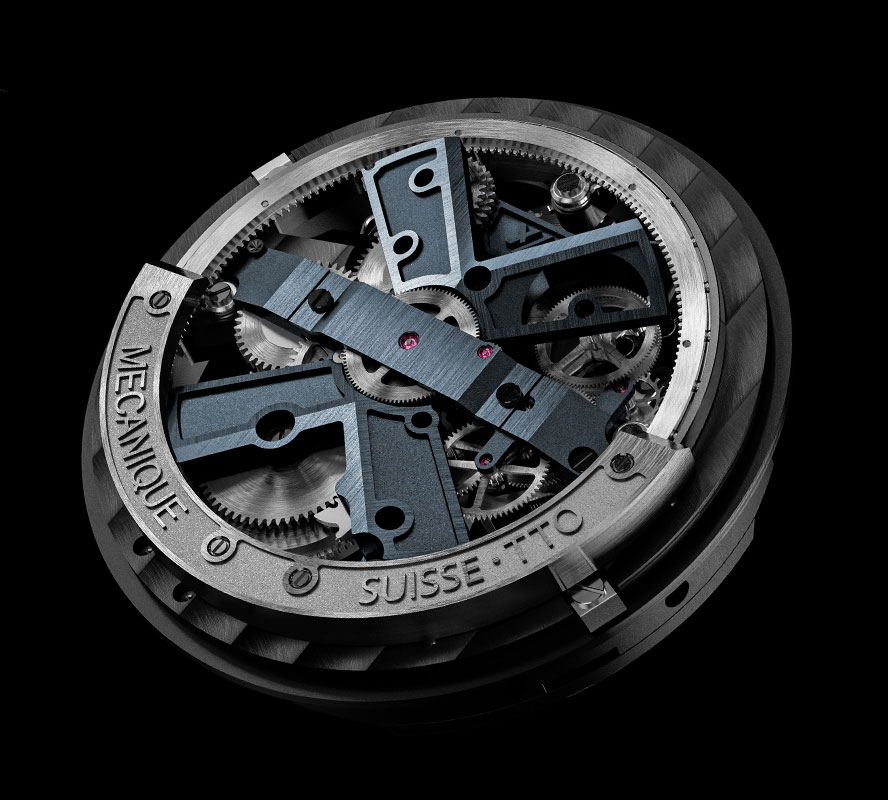 I can't really speak for the quality of the movement, but when researching Manufacture Timeless you can see this small company produces everything in-house (except the balance wheel) and makes not only movements with peripheral masses, but also specific tourbillons, minute repeaters and column wheel chronographs. They do not state whom their previous clients are, but they seem very legit and fit to produce high quality movements.
Also, Code 41 guarantees this models for 3 years, even if the company should close down!
If you are curious, I advise you to watch this video of the assembly of the movement. It is quite hypnotizing!

Conclusion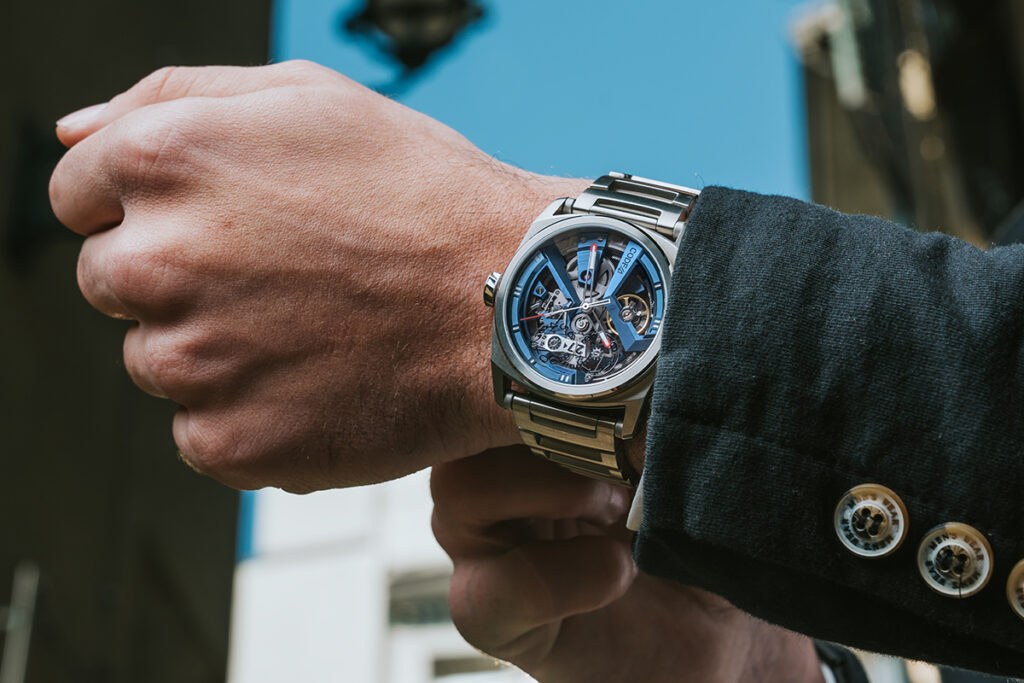 Although I tend to promote watches under 1000 Euros, this watch merits some attention (and I love the design). I know not everyone can afford 5500 euros, but a similar watch with a unique in-house movement would cost much more from competing and established brands. Too many watches feels overpriced today, which is one of the reasons I like Breitling, Longines, Oris and many other microbrands. You get a lot of watch for your buck!