Pros & Cons
Dive deep into the bookmarks of a watch aficionado, and you'll unearth numerous online strap retailers, a testament to the thriving market for such accessories.
However, the landscape is riddled with retailers who peddle generic, mass-produced straps, often under the guise of dropshipping. A few elevate this by stamping their brand, but not without inflating the price tag.
Yet, occasionally, you stumble upon purveyors who either source unique straps or craft them in-house. These gems invariably capture my attention.
Thus, I am elated to introduce and delve into Artem Straps!



The Brand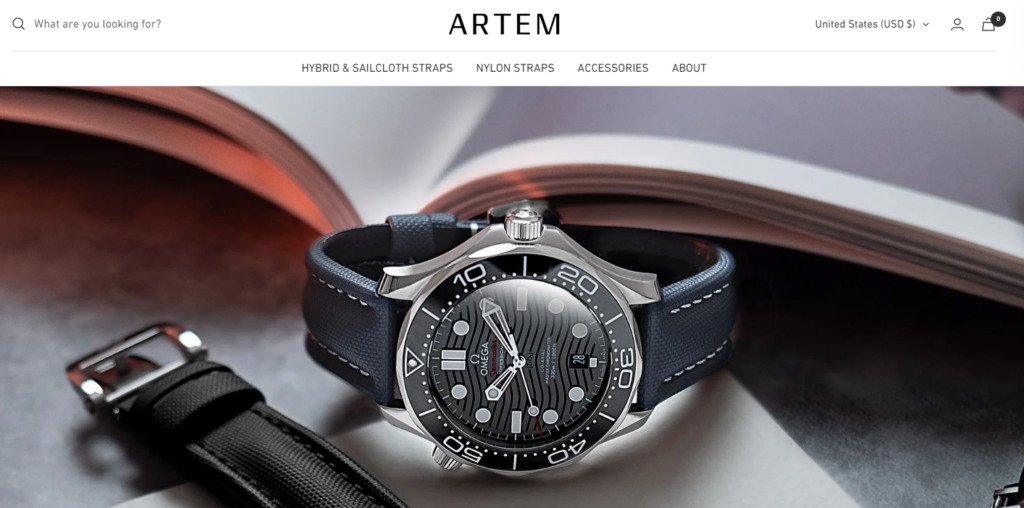 Artem, while petite in stature, resonates with immense prowess in the realm of watch straps and buckles. Their hallmark lies in the meticulous engineering of their acclaimed Sailcloth straps, though they also proffer Nylon Nato and "Hybrid Straps".
Far from catering to mere whims of the masses, Artem seeks to curate the quintessential strap, primarily targeting the discerning enthusiast who, as their collection matures, often prioritizes craftsmanship over mere aesthetics.
As an aficionado fitting this description, I eagerly share my comprehensive insights into their offerings.



Specifications
Name: HydroFlex watch strap.
Design & Development: Scrutinized in detail for months by Artem to ensure comfort and aesthetic brilliance.
Material:

Base: Premium FKM rubber.
Upper Layer: Signature synthetic embossed material (sailcloth pattern).

Features:

Water-resistant.
Flexible.
Durable.

Strap Dimensions:

Length: 75/115.
Thickness: Tapers from approximately 5.35mm at the lug end to about 2.55mm.

Additional Fittings: Premium quick release spring bars.
Resistance: Water and dust resistant.
Ethical Considerations: Made of completely vegan materials.
Construction: Hybrid – combination of FKM rubber base and an embossed synthetic material upper layer.
Buckle: Premium 316L stainless steel tang buckle provided with every strap.
Compatibility: Can be paired with the RM Style Deployant Clasp. If a deployant clasp is added to the order, the stainless steel tang buckle is still provided.
Special Note: Every subtle element of the strap has been curated with intentionality.
Name: RM Style Deployant Clasp.
Inspiration: Design inspired by the Richard Mille deployant clasp.
Intended Use: Ideal premium accessory for the Artem sailcloth strap.
Compatibility:

Fits Artem's 19mm, 20mm, and 21mm straps.
For 22mm and 23mm straps, one should refer to the BP FF Style Deployant Clasp.

Design Fit: Perfectly aligns with Artem sailcloth strap design.
Material & Finish:

Solid stainless steel construction.
Premium polished finish (note: the clasp base has a brushed finish, as seen in photos).

Design Features:

Subtle curvature for optimal wrist conformity.
Benefits Over Traditional Buckles: Reduces wear on the watch strap compared to a standard tang buckle.
Design
Straps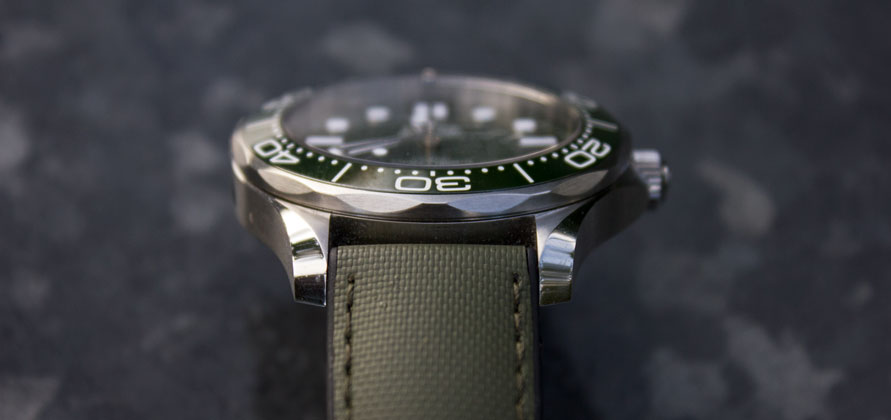 Artem's designs exude understated elegance, eschewing flamboyant hues or ornate markings. They envision crafting sophisticated straps, while affording wearers the flexibility to synchronize their dial and strap through a palette of five hues and two stitching variants.
The sailcloth infuses the straps with a utilitarian aura, harmonizing seamlessly with premium tool watches, such as the Omega Seamaster or Rolex Submariner.
While these straps seem tailor-made for such timepieces, it's truly up to individual tastes to dictate the perfect pairings.
The HydroFlex Hybrid Strap, in particular, distinguishes itself with black rubber edges, lending it depth and a nuanced character.
A delightful tangent: Their verdant strap harmoniously complements the muted green of my Seamaster 300M. Yet, its muted tones can just as effortlessly complement bolder shades.


Buckles
Artem's mastery is profoundly evident in their buckles, be it pin buckles or deployant clasps. Their subtle branding, devoid of ostentatious logos, is a refreshing deviation from the typical aftermarket buckles, ensuring harmony with the watch it graces.
Each buckle, while seemingly simplistic, boasts a sophisticated interplay of brushed and polished finishes. Their robust yet refined appearance sets them apart from the generic milieu.



What is sailcloth?
Sailcloth refers to the fabric specifically designed and used in the creation of sails for boats and ships. Historically, sailcloth was crafted from natural fibers like flax, hemp, or cotton, with these materials tightly woven to provide the essential strength and durability needed to harness wind power for marine navigation.
In modern times, technological advancements have led to the development of synthetic materials like nylon, polyester, and laminates that have taken the place of traditional fibers in sailcloth manufacturing.
Note: The Artem HydroFlex strap features Synthetic material made to look like Sailcloth, but feels it does feel as durable as real sailcoth.



Quality
HydroFlex Strap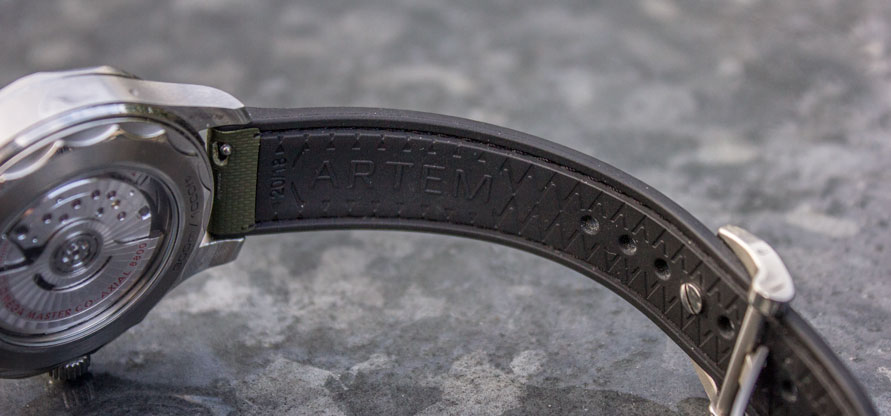 In my estimation, the HydroFlex reigns supreme among Artem's offerings. Its resilience seemingly trumps even its Sailcloth counterpart. It integrates a leather base enveloped in rubber, enhancing comfort and water-resistance, without any compromise over time. The HydroFlex stands apart, negating the need for silicone reinforcements.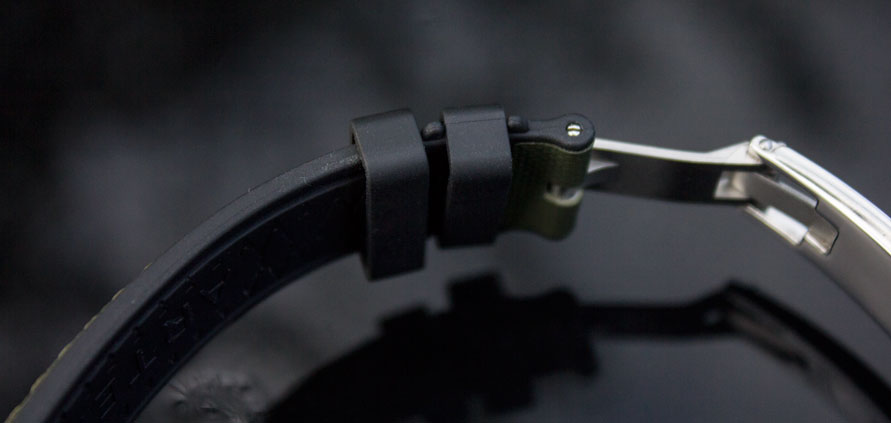 It features impeccable padding around the pins and tapers gracefully by 2mm. A commendable addition is the loop "lock" for the primary strap loop, a minor yet invaluable detail.
In summation, the HydroFlex is a luxury hybrid strap, seamlessly complementing elite timepieces like my Omega Seamaster.


RM Style Deployant Clasp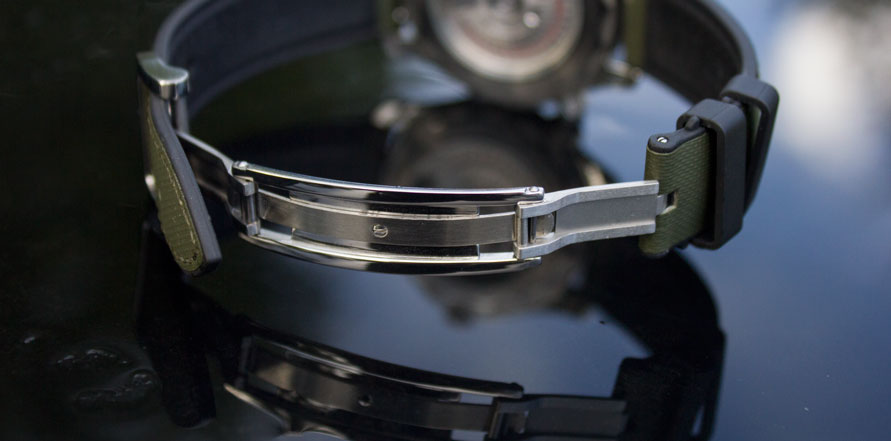 My initial interaction with the RM-style clasp was nothing short of revelatory. Its exceptional mechanics, stemming from the pressure-locking mechanism, ensure a robust yet gratifying engagement. The intricate detailing is evident in the polished interiors contrasted against the brushed exteriors.
Its impeccable construction ensures minimal slack, reinforcing trust in its durability.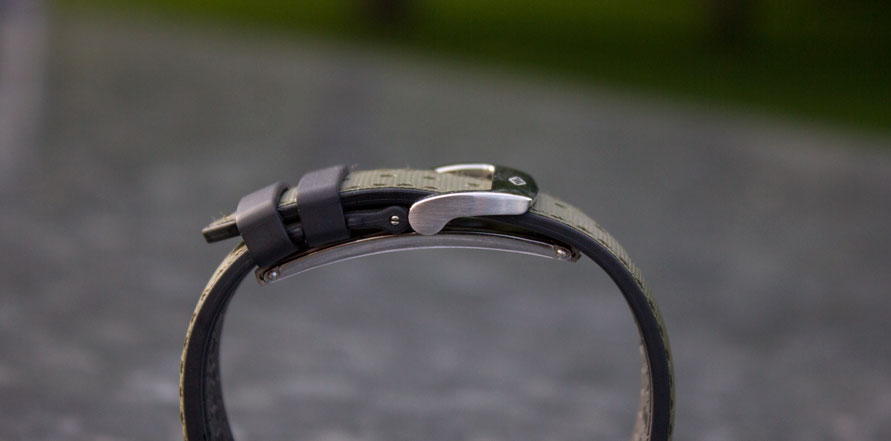 A word of reassurance: Those apprehensive about its inadvertent release can set their fears aside. The clasp boasts remarkable security, necessitating significant force for disengagement.



On the Wrist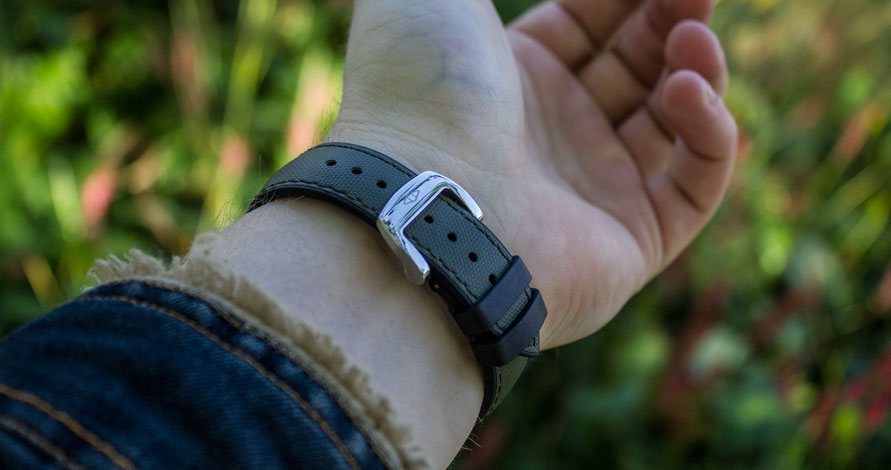 When paired with my Omega Seamaster 300M, the strap emanates comfort while anchoring the watch with unwavering security. Its ergonomic design ensures zero discomforts, even with a snug fit.
TIP: I would not recommend this strap or any deployment clasp if your "watch hand" is also your computer mouse hand.



Prices
Overall, i think the prices are very fair considering the quality, engineering, and finishing of the buckles and straps.
HydroFlex Atrap & RM Buckle -> 133 + 73 USD = 210 USD / 192 EUR
Conclusion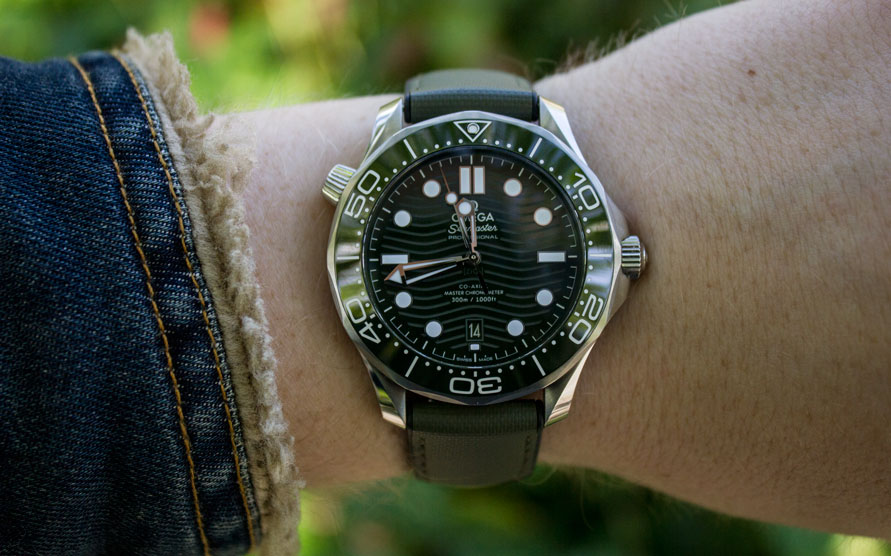 Artem's straps are the embodiment of minimalist luxury, peppered with distinctive details, making them deserving adornments for any luxury sports watch.
Their attention to detail and ergonomic brilliance, especially with their deployant clasps, is commendable.
I wholeheartedly endorse Artem's straps and buckles. Their mastery in this craft is truly exceptional.