(4.5 / 5)
T-shirts are probably the most basic, universal and genderless clothing item we have, except socks. Everyone has them and the print on them can can say a lot about a person.
With the rise of internet and fashion microbrands, there has been a shift in how we see t-shirts. For a long time it was seen as an item with a short life span, that you simply had to buy every so often. But some microbrands are now proposing a new kind of t-shirt that fits perfectly and should last a life-time.
One of those brands is called Goudron Blanc, a french brand founded in 2012. They advertize high quality t-shirts, with a great fit and the softest cotton, but people today are sceptical, which is where i come in.
I will be looking at their t-shirt to see if what they say is true, so you won't be dissapointed if you decide to buy one.



Are the t-shirts as good as they say?
Yes, they are… And here's why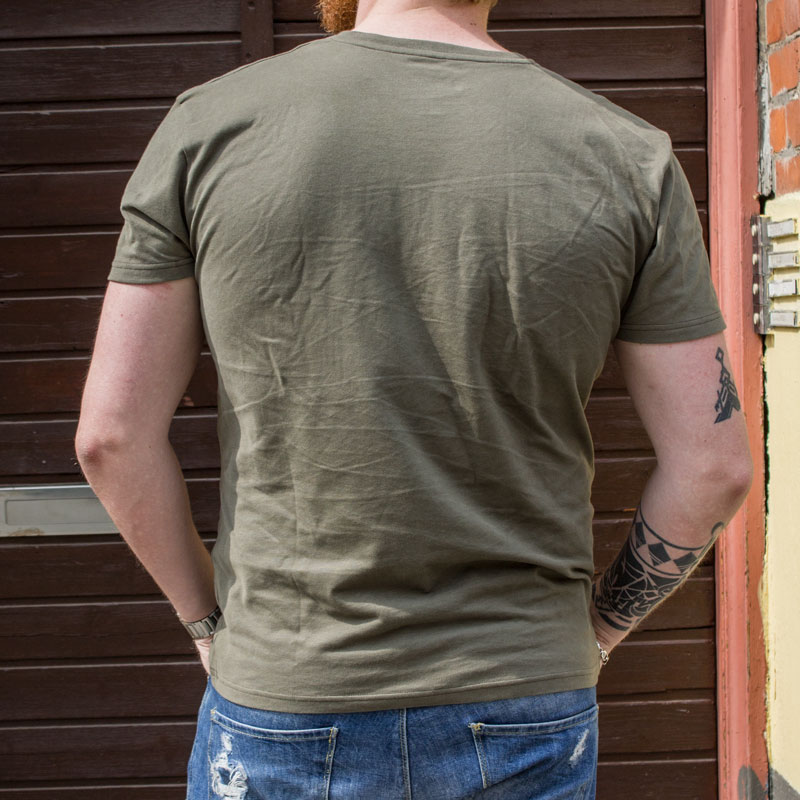 They are actually really really soft. It is by far my softest t-shirt, and i have plenty of t-shirts. When i wear i can't stop sliding my fingers across the fabric 🙂

They fit really well. They fit tightly around the arms and shoulders, but wanders off around the waist. This makes you look slightly bigger and muscular, without looking like a douche wearing too tight t-shirts to show off his muscles.
The fabric is also stretchable, meaning that even though it sits tight at certain areas, you can barely feel it.

The collar is great! Many t-shirt have a really bad collar, but this one is thick, well stitched and feels amazing. The v-neck is not to big like the t-shirts the cast of Jersey Shore tends to wear, and really works well with a blazer. The stitching of the rest of the t-shirt is also up to par with most luxury brands selling t-shirts.

It's simple. I went for the kahki version, but they have many other subtle colors. The fact that it is simple is what makes it great. Their logo is "hidden" at the bottom of the t-shirt, so you don't become a living ad for them. If you feel the need to stand out like me, you can always pair it up with some colorful sneakers, or a snapback cap.



Conclusion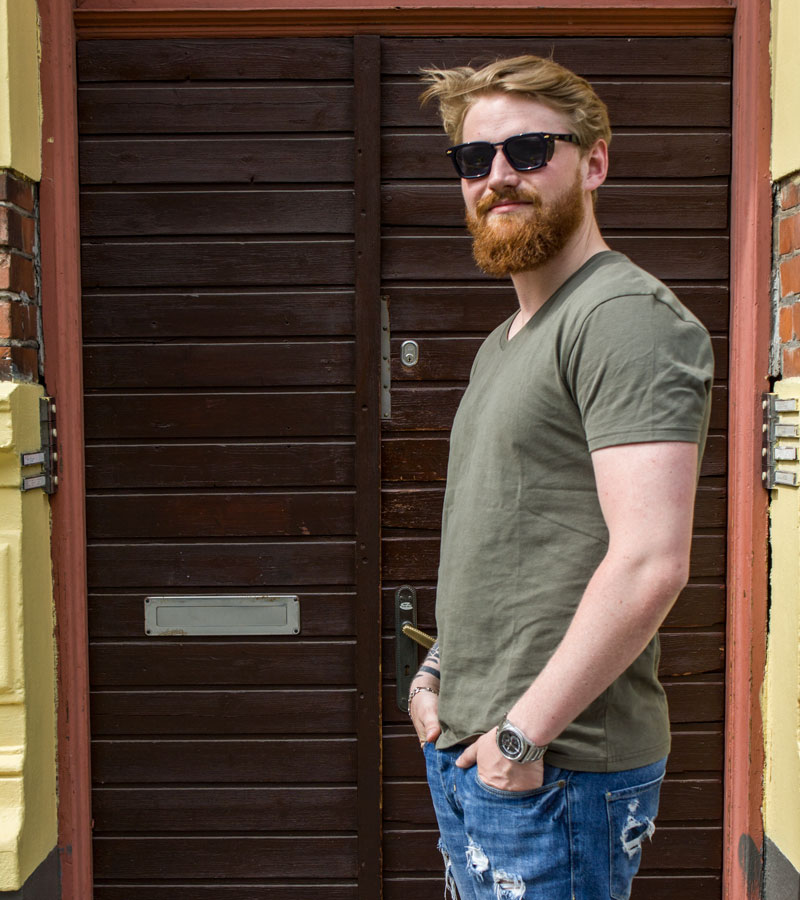 If i don't know what to wear, i usually go for this t-shirt because it is the most comfortable one i have. If i am at home writing on this blog, it is my go to t-shirt. Simply put, having a few of these in you t-shirt collection is a must.
Combined with the fact that Goudron Blanc has focus on sustainability, that it was made in Portugal and that it doesn't need much ironing (no t-shirt ever needs zero ironing), it a hell of a t-shirt for 50 Euros. Many bigger brands will sell you a t-shirt for that price with their logo on it, but they won't come close to this quality.