For this look i wanted to bring focus on the infamous fanny pack, which is very much back in fashion, but most content about this concerns women. Women wear them well, but I also see more and more men rocking this hated and loved item every day. That is why i decided to create a small guide to the fanny pack for men, so you can go shopping for one with confidence!
Thanks to Brandfield, who has a large selection of bags, but also watches (i will be reviewing a G-shock soon and they have plenty). I was able to choose one of their fanny packs for this look, and i must say i love it!



A little history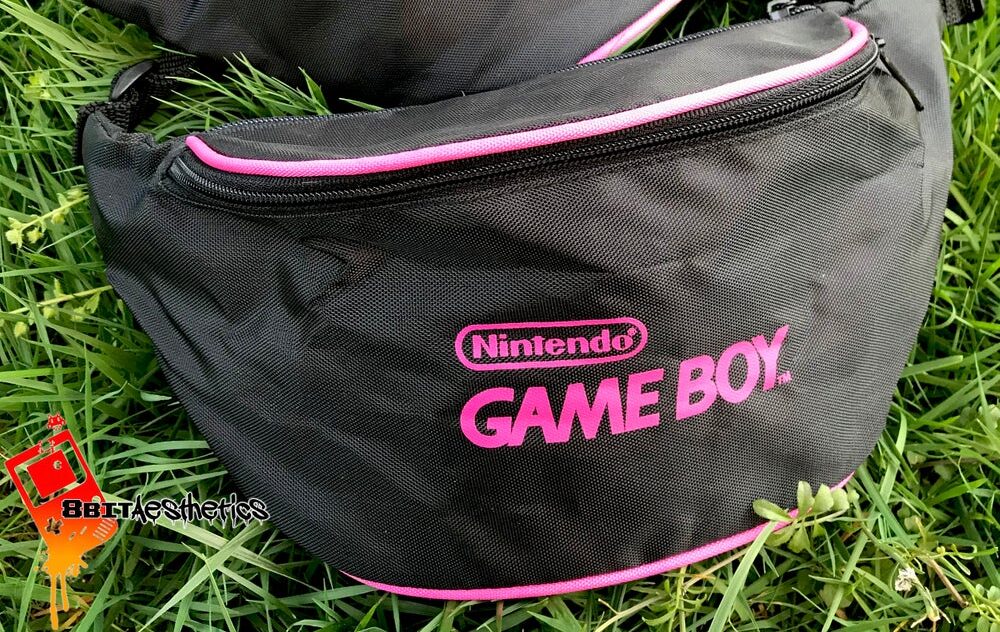 I am not going into who invented the fanny pack, because that story is shrouded in mystery. A little research shows that Sports Illustrated had a fanny pack ad 8 years before the alleged australian woman was said to have invented it.
But this Sports Illustrated ad is a good way to start the story of the fanny pack (don't worry, i will keep it short). The fanny pack originally appealed to outdoor sports enthusiasts as a way of carrying a lunch, smaller equipment and many other things. But in the late 80's, a lot of the sportswear you would find at the gym and other places, slowly became mainstream. And if jogging pants, sweat bands, sneakers, and leg warmers could be worn in public, then why the hell not a fanny pack?
Adweek named the fanny pack the hottest product of the year in 1988 and it was soon seen in Chanel ads on Claudia Schiffer, on members of Public Enemy and even wrestlers (i tried to erase the Rock's infamous fanny pack picture from my mind, but without success).
The fanny pack's demise was mainly due to the fact that is was cheap to make, thus used as a marketing tool for many companies. But what made it flatline was the fact that dad's started wearing them to the beach and other public places! Perhaps this new way of wearing it around the shoulder is a silent "fuck you" to the older generation of dads who wore it around the waist?



What type of fanny pack?
Fanny packs are not just fanny packs! Today, different types are available and the question is, which one should you choose?


The big fanny pack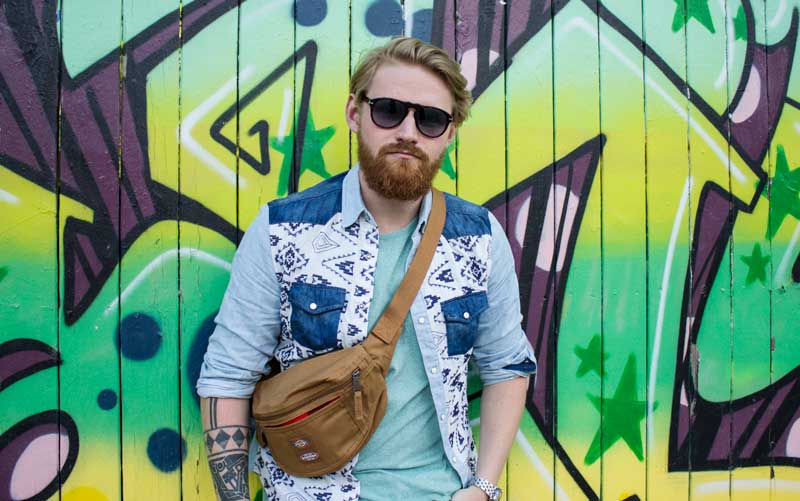 The big fanny pack, like the one I am wearing in the picture above, is more of a practical item to me than a fashion statement. Because it has a bigger and thicker strap, it is very comfortable to wear, even when it's heavy.
It's size makes it easy to put many things in it, like sunscreen, an extra t-shirt, my vape and much more (practical for festivals)! I recommend this specific one that i got on Brandfield from Eastpak and Dickies because it is well made and will endure a lot of friction and tension. Eastpak is known for creating affordable backpacks that will last a lifetime!
Stylewise, it looks pretty cool too. It's more of an urban workwear look as opposed to the raw streetwear look. Because of its size, it actually looks great when i turn it on my back, like a backpack.


The smaller fanny pack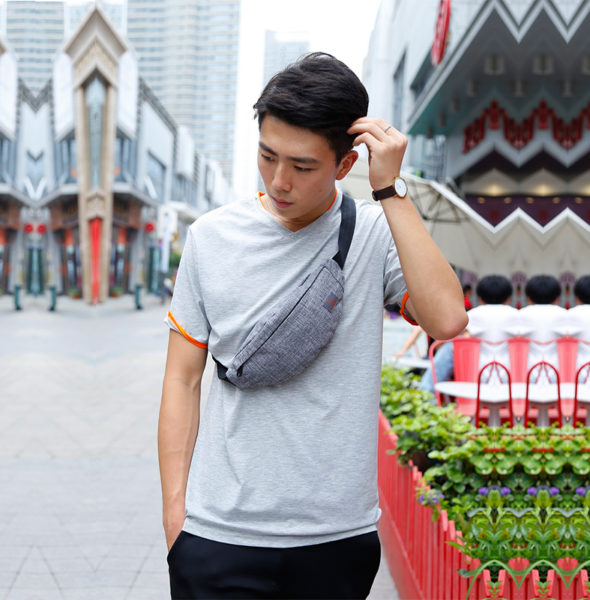 These fanny packs are more common, and some can even be very small. I feel these are more of a fashion statement, although they can be very practical. I find myself wearing those when wearing shorts, because some shorts have smaller pockets which can't fit all my stuff. But i also throw one on when i feel like going full on modern street-wear!


The shoulder "pack"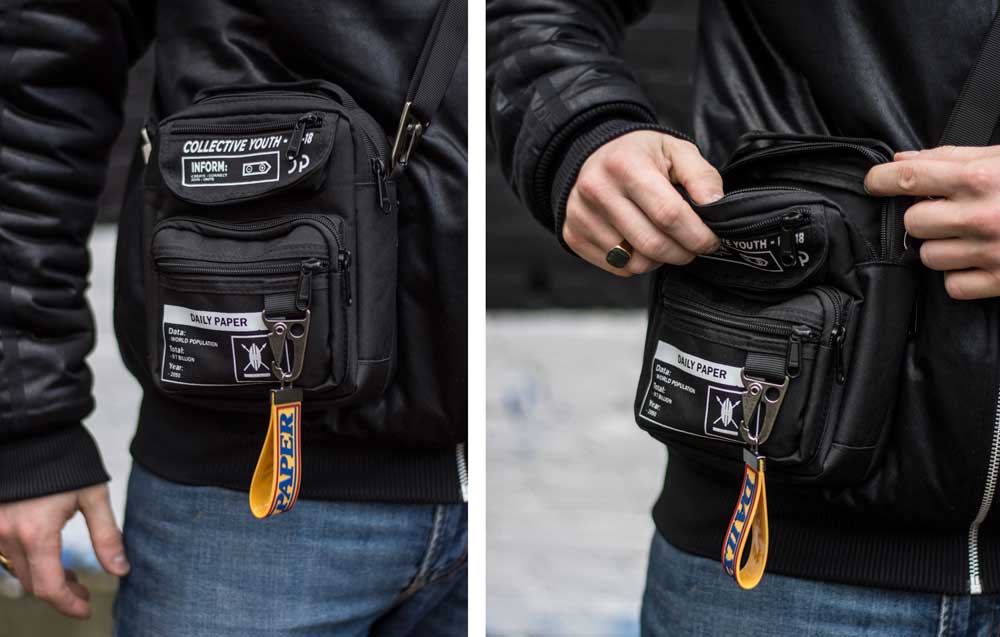 This is an evolution of the original fanny pack that is simply impossible to wear around the waist. I don't consider this a shoulder bag due to its size. You can see me wearing one in this post, and I quite like the look. I think this kind of bag is way more comfortable to wear than the other fanny packs, but it often offers limited storage space.



How to wear it

Yes, there are more ways to wear it than you would think!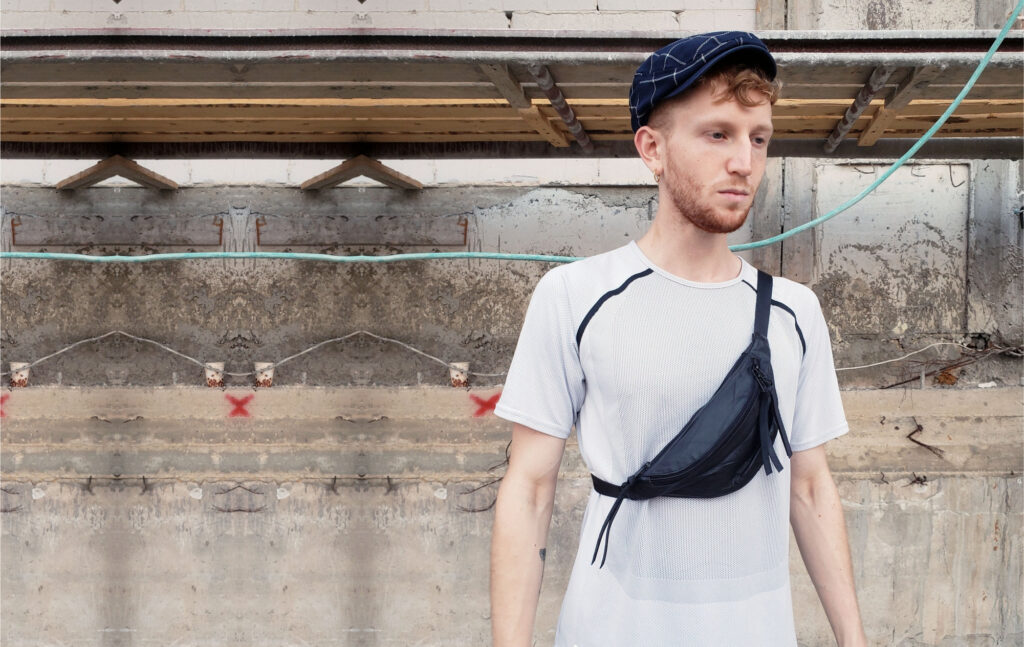 In most street style picture of guys wearing fanny packs, you will see them wearing it tightly over the chest, like the picture above. I tend to wear it more loose, like Asap Rocky in the picture right under here.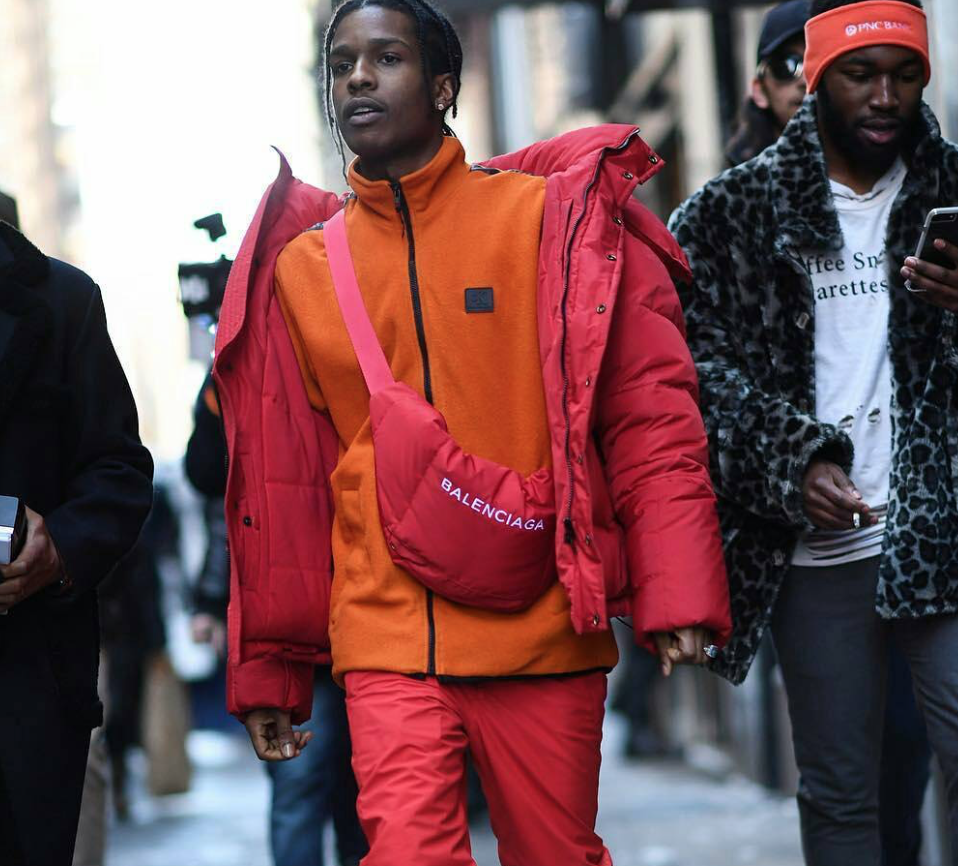 Wearing it loose also makes it much easier to sling around on the back, which I think looks slick as hell! Less people wear it this way and it will make you stand out instead of looking like someone who just bought it because you saw it worn like that on some celebrity.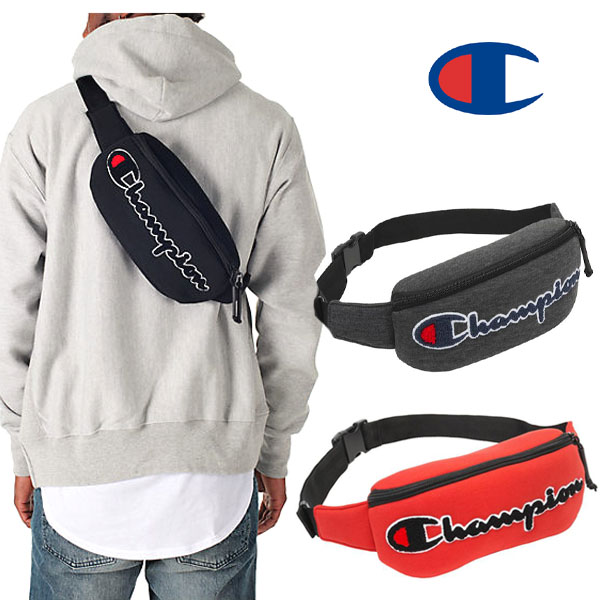 Lately, I have seen more and more people just wearing it around the waist, like it was designed too. This will definitely also make you stand out, as most people tend to wear it over the shoulder.



What style?
Fanny packs have made such a strong comeback that it no longer limited to the world of street-wear.

I can only find 3 styles of fanny packs, but please do comment on this post if you have another one you wish to share with the world.


The streetwear fanny pack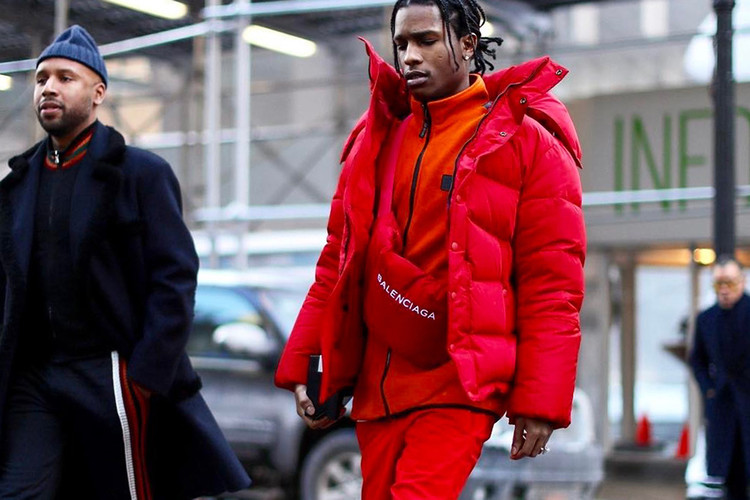 This type of fanny pack is most often characterized by bright colors, sometimes funky design and big logos and brand names. I feel like this is the most popular of the three, but also the coolest! Wear this with a hoodie or sweatshirt and try to match the colors of your outfit to the fanny pack.


The urban workwear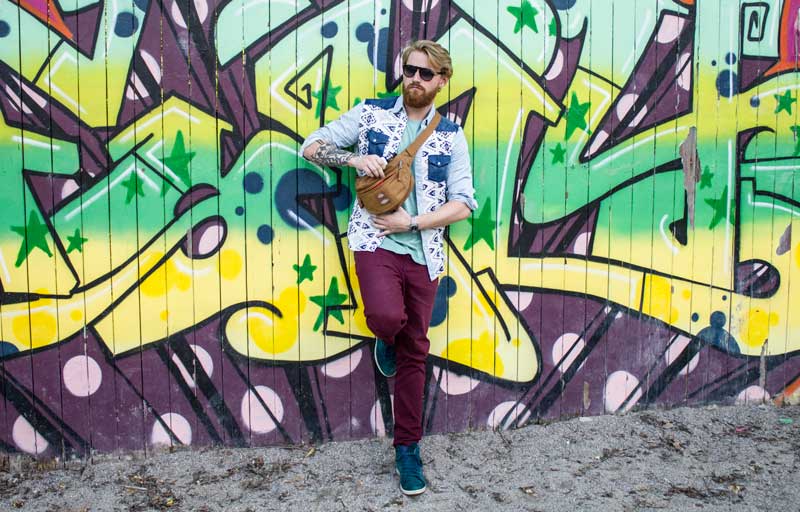 This type of fanny pack is characterized by it more subtle and practical design, like the one i am wearing in the pictures. They have smaller brand names and logos, sometimes more pockets than you can count and tend to feel more durable and sturdy. You can wear these with your favourite street-wear just as well as with your urban workwear. It's quite a versatile accessory that I recommend for first-timers who wants their first fanny pack.


The "fancy" fanny pack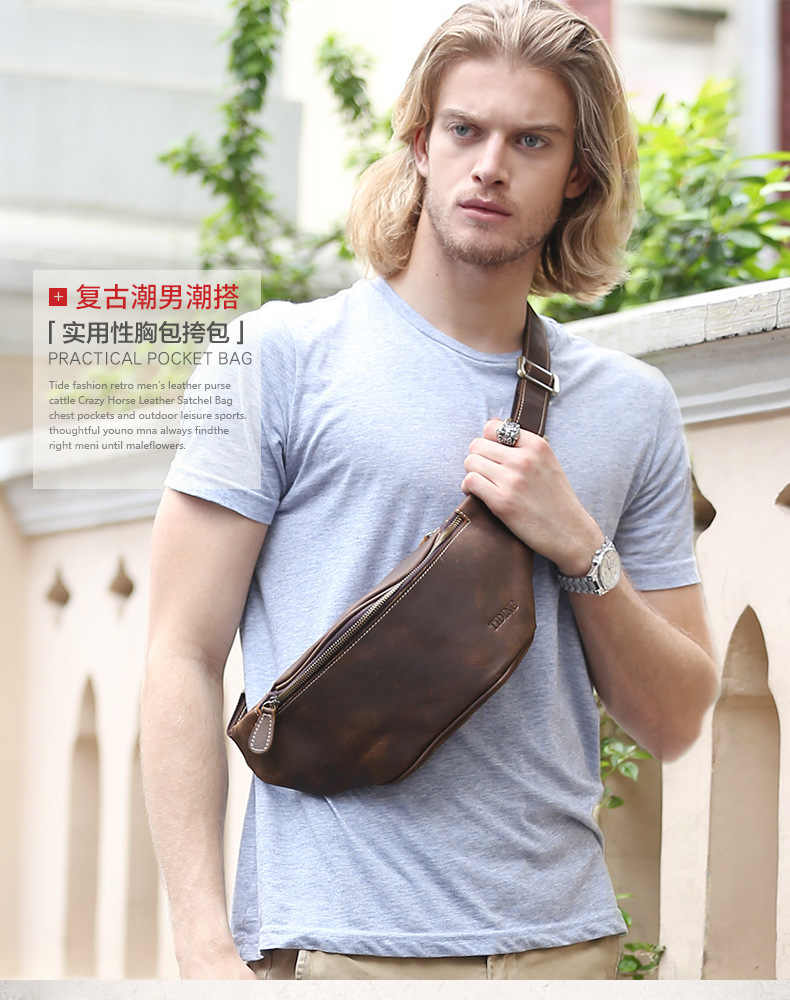 This type of fanny pack i usually made of leather, with no visible logo and a minimalistic design with few pockets. For some reason I am not a fan, but I can admit it does fit some people quite well. It is usually worn over more dressy, but relaxed clothes, like a shirt and some suit pants.
You are now ready to go shopping for your first fanny pack! Godspeed!