(3.8 / 5)
I'm back and this time with another funky and original watch! This time I will be taking a look at TACS watches, more specifically the TACS Nato Lens with the black case and the black nato strap (they call it Earthy Brown). TACS produces many other original watches, but their flagship watches are the ones inspired by camera lenses. I will also be taking a look at the TACS AVL 2 in the near future, when they restock!
So if you've been on my blog before, then you know that i like to promote clothes and accessories that stands out, without emptying your bank account. TACS watches fits that description perfectly and when i first saw pictures of the watch, i have to admit i was intrigued.
I present to you, the TACS Nato Lens!


First impressions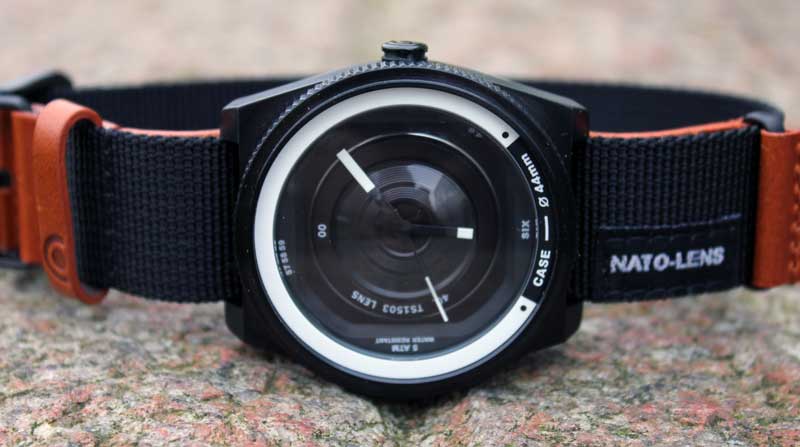 My watch did not come in a box, although it was packed securely so it wouldn't be damaged. I assume they do come in boxes, but this was sent as a gift for this review, so no need to panic!
The watch, at first touch, feels heavy but not too heavy. I like my watches to have some weight to them, even my dressy watches. Light watches feels cheap, but maybe that's just me. Your eyes also go toward the very cool nato strap with all its cool leathers and metal details.
After studying all the numbers on the dial up close, and wondering if they mean something, you immediately start to play with the bezel. The bezel, which is inspired by the focus ring on camera lenses, is easy to turn and it's a real joy to sit and play with it. Maybe a little to easy to turn?
You also quickly realizes that there is a fish eye lense under the hardened crystal, after touching to see if you could feel the "bump".
All in all, a very nice first impression! A lot of cool details, a great feel to it and a lot of "i have never seen this on a watch before" moments!



A closer look
The watch case and crown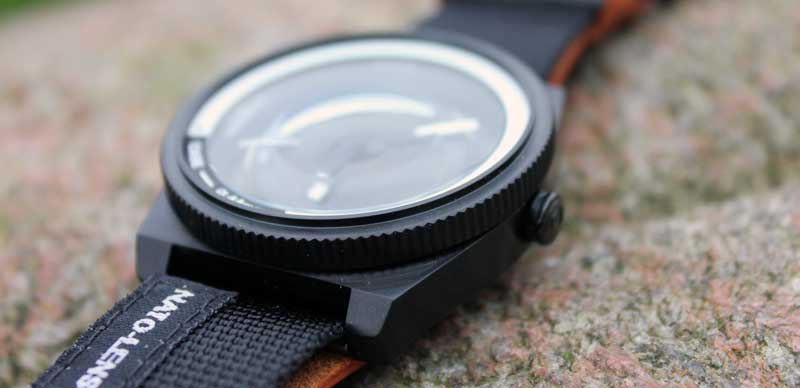 The watch case is very simple with a brushed finish that is then coated with black paint. The nice sharp angles (but not too sharp) with the very short lugs makes this case perfect for nato straps!
The simplicity of the case, and the colour, really helps give the more complex dial more attention. That's the main attraction 🙂 It blends nicely into the black nato strap giving the entire wath a nice contrast.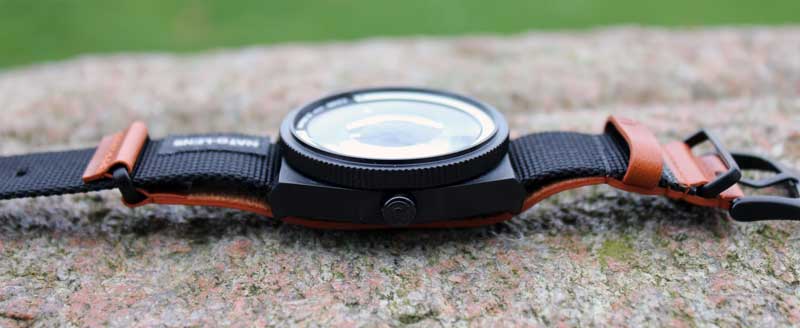 The crown is also a simple shape covered in black paint. I do feel like it's a tad bit too small, but they have created a small indent around the crown to help you fingers and nails catch it when you want to pull it out (which you won't do often since it's quartz and has no date complication.


The Dial and window
Now to the main attraction!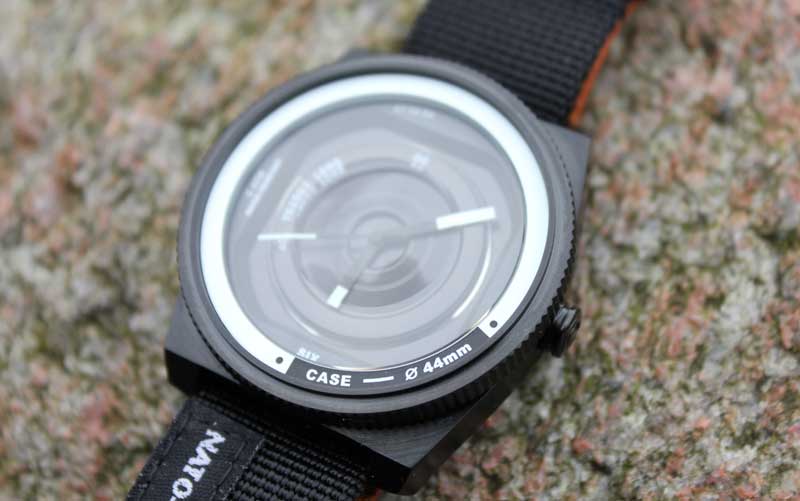 The dial has a lot going on, but it's not something easily noticeable from afar. It's completely black except for the lume on the hands and various text and numbers, which creates a nice contrast and makes the time easy to tell at a glance, even without the indices.
When you start playing with the watch in the light, you start to see the smaller details and multilayered aspect of the dial. The small engraved rings is something you see on many camera lenses, just like the various numbers and layers. They really kept a consistent design here!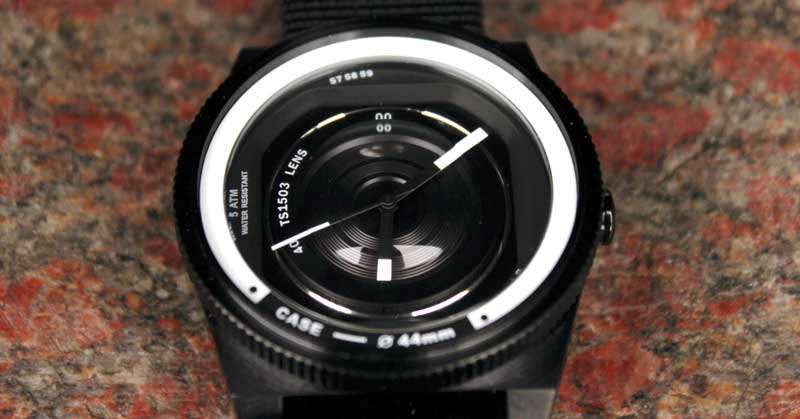 At first, I thought the numbers were random and just there for the design. I was wrong.
The six made sense at first, just like the "oo" at twelve o'clock. Then you notice the 4.6 at the 4 o'clock position, the small 40 at the 40 minutes mark, and the small little minute countdown from 57 to 59 at the top. If you turn the watch 45 degrees so that the crown face down, you can also see the watch's reference number and water resistance mark at the 9 o'clock. Truly original way of printing information on a dial!
The window, or glass, is made of hardened mineral glass which is not a good as sapphire crystal when it comes to scratch resistance, but does reflect less light. This watch seems to reflect a little more light than other mineral glass model, maybe due to the fisheye lens underneath. A trade-off i can live with.


The bezel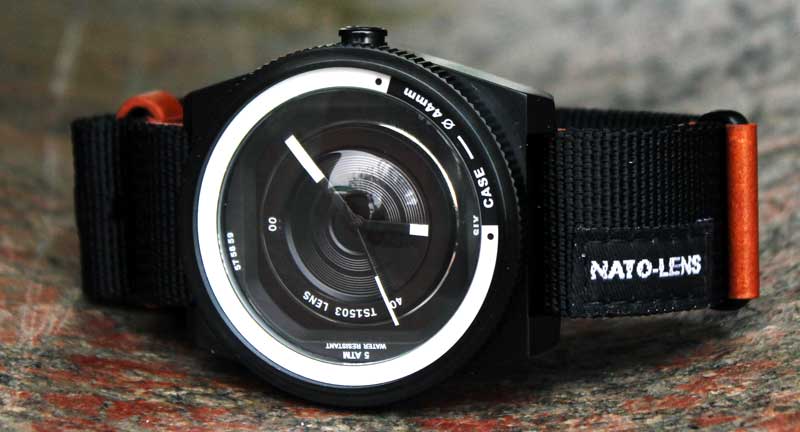 The bezel also remind you of a camera lens and turn just like a focus ring would on such a device. It really stands out well thanks to the white part that covers a big part of it and is really fun to play with any time of the day. I also realized that, like dive watch bezels, i can use it to time things (although not very precisely). Oh, and if you forget the watch's case size, it's also written on the bezel 🙂
It is however a bit too loose, so if you shake your arm really quickly, you can hear a slight "clunk" which is not a statement to the solidity of the bezel, merely a fabrication shortcut.
I was also a bit disappointed by the fact that it didn't have any lume, just to add an extra "cool" effect.


The nato strap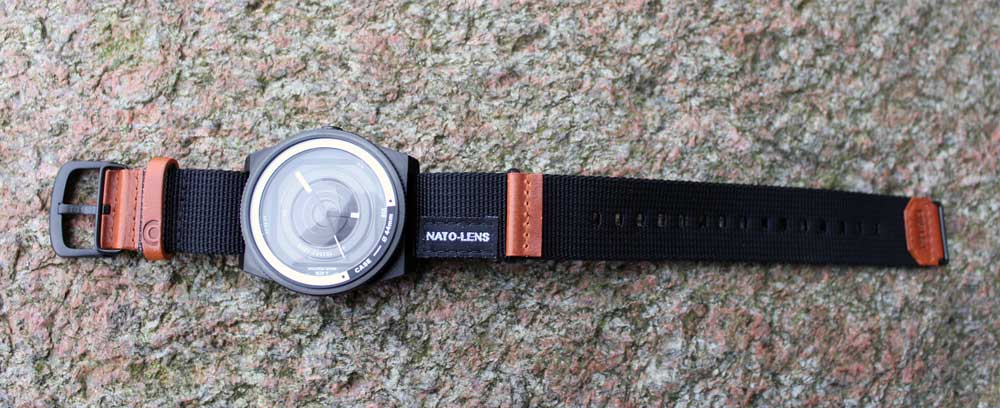 I really, really love this nato strap! Very original and "rugged" thanks to the different leather elements that you usually don't see on a nato strap. I almost want to buy another one to throw on one of my dive watches!
The design inspiration for the nato straps comes from older camera bags and pouches. Mixing two different kinds of material really works well and the leather part under the watch makes it way more comfortable than any nato strap I own! I also really enjoy the little metal buckle at the tip of the strap, which doesn't serve a purpose, but looks great!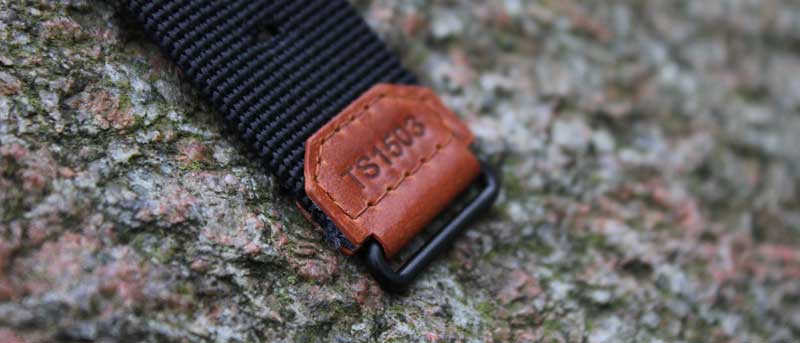 Rugged looks, comfortable, unique and bad-ass!
However, the spring bars are quick release, which doesn't really makes sense and just makes it harder to take off the strap. Nothing too serious, but if i want to try another strap the little handle on the quick release bars turns into the strap and block it. You have to hold it straight up while taking it off. Just put normal spring bars on this watch.


The movement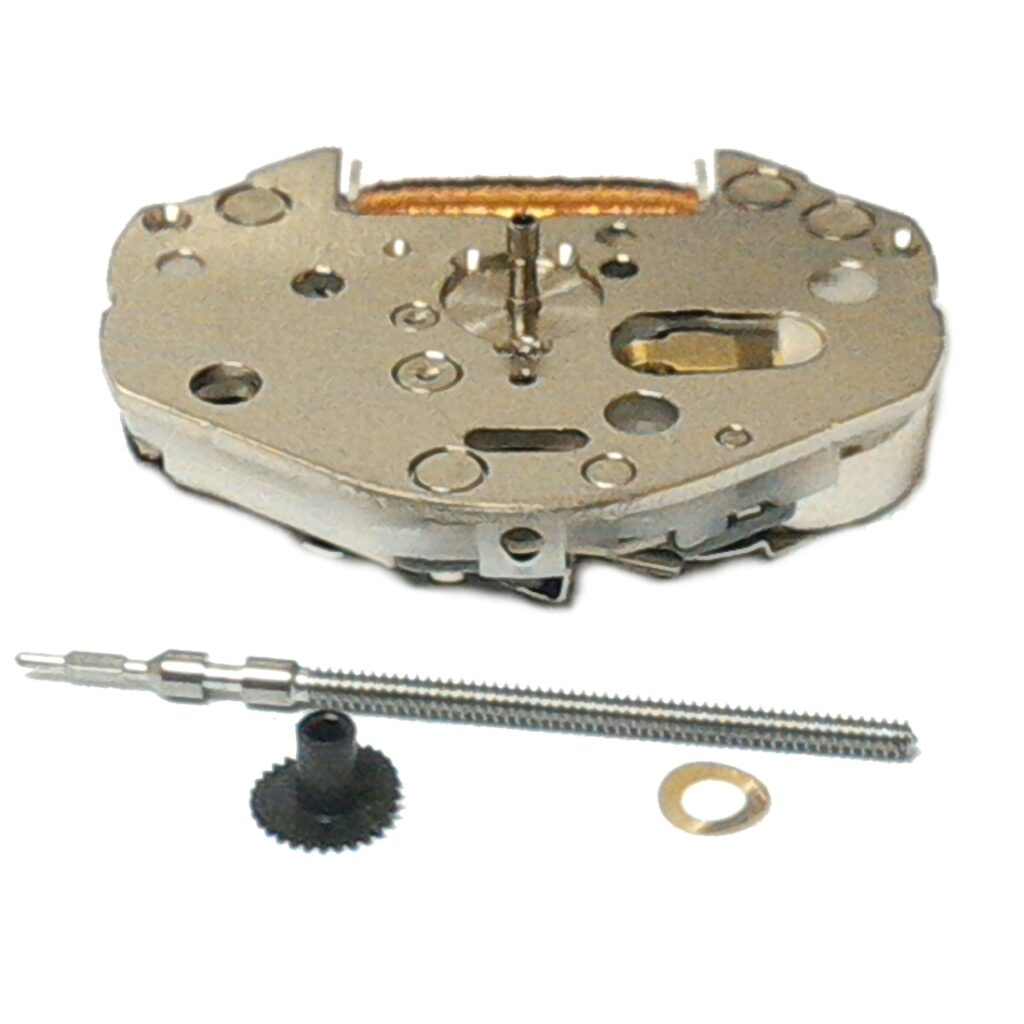 The movement is a basic japanese Miyota 2039 quartz movement with hour, minute and second hands and no date. I can only speak of the reliance of the Miyota mechanical movements and assume that their quartz movements will last a long time and resist shocks quite well.



The price
I think the price is fair
This watch goes for 220 USD (200 Euros), and you can get a lot of shitty, yet well marketed, chinese quartz watches for that kind of money. Here you get a well built watch with an original design, a complex multilayered dial and a hella cool nato strap!



Conclusion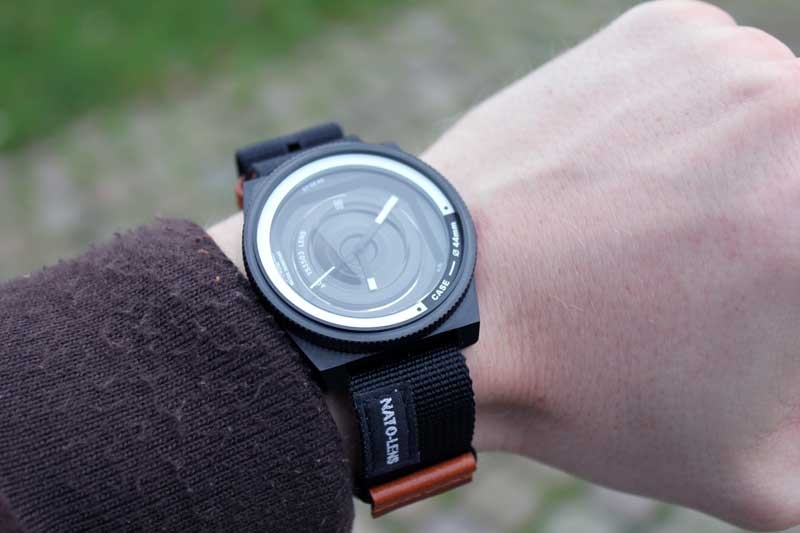 You don't have to be a photographer to appreciate the design and feel of this watch! There is something truly hypnotizing about how camera lenses are designed and built, perhaps because it is a practical design (like tanks or airplanes). TACS has successfully captured that design and feel and transferred it into a well built quartz and mechanical watch. The only thing i want know is to get my hands on the Nato Lense's mechanical big brother and see how that feels on the wrist.
If you don't care about mechanical watches and just want a fair priced fun and unique watch, that matches the urban workwear style you sport everyday, then the TACS Nato Lens is for you! It's understated, masculine and rough, yet stands out in a clear way thanks to its unique design and black and white contrast. People will ask you questions about this watch, at least to be sure you're not taking secret pictures of them.
Even though I speak highly of their nato strap, you might not be a fan of the style. No need to worry… You can go check out their other quartz lens watches with rubber straps or metal straps right here.