I recently discovered Cutler and Cross, a glasses and sunglasses brand that describes themselves as a luxury eyewear brand. Too many brands today are selfdescribed as "luxury" without the merit, but Cutler and Cross really surprised me with how much they offer for the money.
Since i can' review their entire line of sunglasses, i will focus on the 1355-06 Midnigt Rambler blue model, a truly unique yet classic design that matched my big head perfectly.



Overall design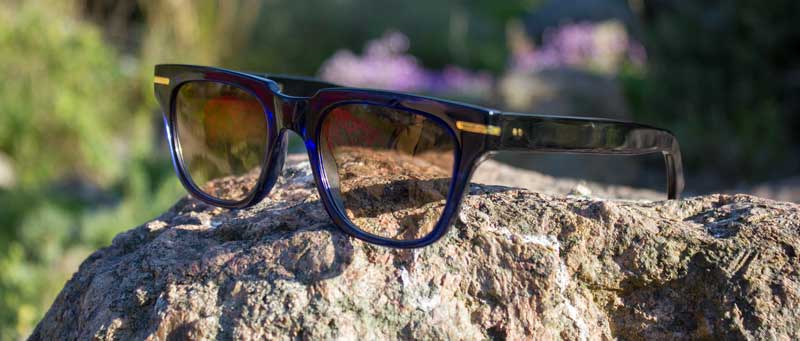 The entire line-up from Cutler and Cross is quite impressive and even though at first glance it looks like they stuck to the classic sunglass designs, a few models sticks out. A closer look reveals many other models that looked "classic" have cool details and shapes that separates them from the classic timeless shapes.
Apreciation of quality and design is all in the details, and this couldn't be more true with sunglasses, as most pairs on people's face tend to look alike. Cutler and Cross delivers something for everybody, weather you just want to blend in or stand out. Here are a few models i thought stood out to me as being really original (except my own of course):
The 1355 model takes inspiration from the classic Wayfarer design, but with more straight lines and shaper edges. I would call it a more masculine version of the Wayfarer with much cooler details 🙂



Quality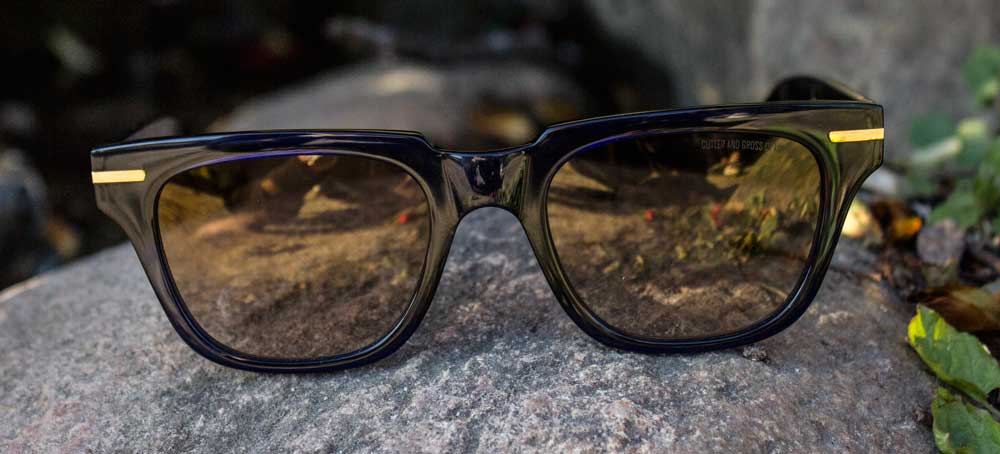 I can't speak for all the Cutler and Cross models, but i can only assume they have the same level opf quality as my Midnight Rambler model.
The acetate frame of the 1355-06 has nice deep blue tint that is revealed in different light conditions. Everything is smooth and hand polished with many bevels and embossed shapes that can't necessarily be seen, but can be felt.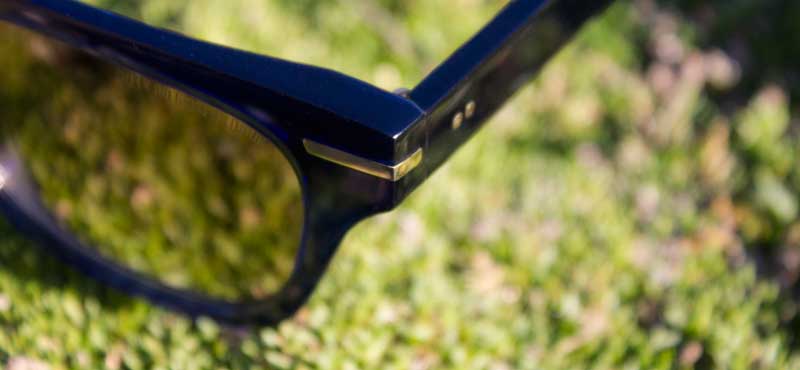 The gold details on the sides and smoothly integrated and feels good to the touch. The 5 arm hinges are probably the highest grade since they are the same as on my Jaques Marie Mage (wich i consider the peak of quality, but not luxury). I am assuming that the details are not real gold or they would have mentionned it on their website.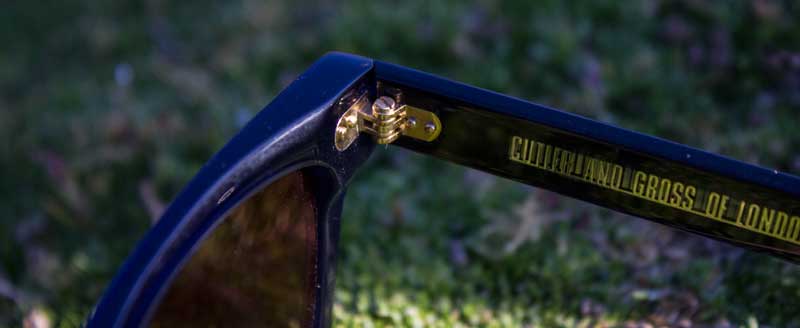 I am a huge fan of how they integrated the name of the brand directly into the acetate temple.
The lenses have nice gradient brown/gold tint and a very effective anti-reflective coating on the inside. You can always see my eyes when i wear them, which i like, and they are Cat. 2 lenses so they work on lightly cloudy days as well.



Comfort
The hinges and temples will not bend too much over you skull, but any good eyewear shop will be able to bend them to fit your head shape. I had mine opened up a bit, and now they sit very comfortably on my (very big) head.



Price
I think the price is very fair
You can own these sweet shades for 340 Euros (367 USD). Now that is a fair amount of money for a pair of sunglasses, so you might think : "why not just get a pari or Ray Bans?". Well, these sunglasses truly feel like luxury to the touch and the eyes. They feel hand made, they look exceptional and delivers on the promise of being unique without going completely crazy. Cutler and Cross is offering some of the "cheapest" luxury sunglasses on the market, and that's great!
I own a pair of Jaques Maries Mage at double the price, and much fo the feel is the same. JMM uses real gold and has some extra crisp details, but otherwise they feel like they belomng in the same category.



Conclusion
Cutler and Cross has managed to offer a huge line of entre-level luxury sunglasses that everyone can afford if they save up. They have "risky" models and the more safer designs, but they all have things in common. They feel and look great ! I see too many people with 2 or 3 pairs of Ray Bans, when they should have just gotten one pair of these!
Go check out all their sunglasses here!