Pros & Cons
Pros
Fun and unique
Fair Price
Great AR coating
Cons
Rather big, not for all wrists
Only hands are lumed
Specs

Customize your own Hero-X
HNATUY is currently having a "customize your own" event. This page offers more customization than normal, so go check it out! As of writing this (24/04/2023) the Hero-X watches are 15% off.


Packaging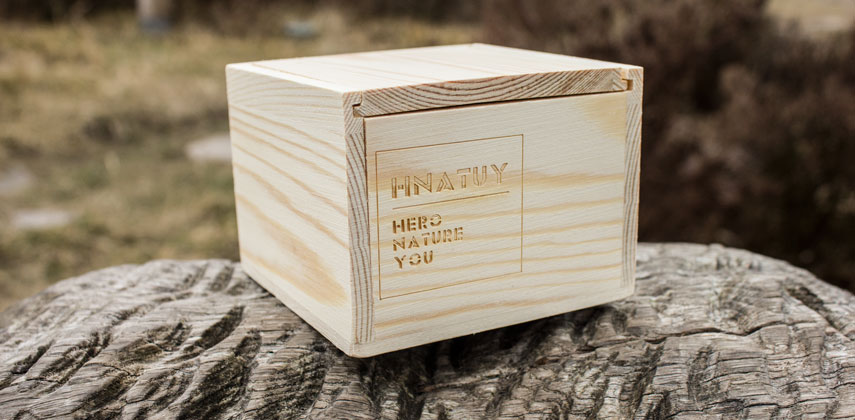 The packaging is nothing fancy, and i would not expect anything more for this price range. The wooden box is however still better than what i would expect.



Design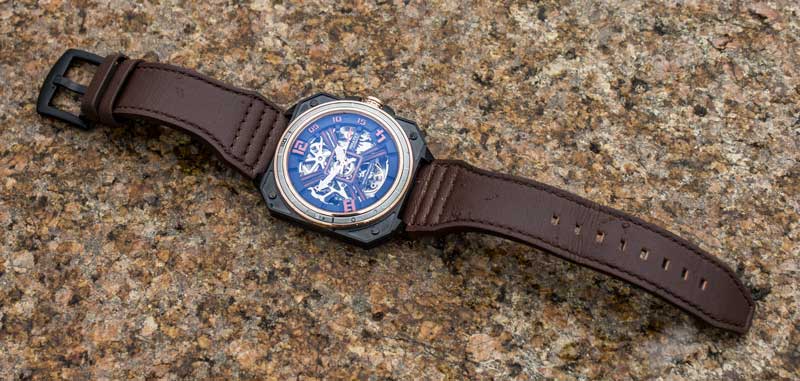 HNATUY's collection of watches features simple designs, but the Hero-X watch is a standout due to its complexity. The watch has a square case and round dial and bezel, reminiscent of Bell & Ross watches, but with added ridges and stepped shapes for a more intricate appearance.
The bezel is also complex with an inner ring displaying polished numeral and baton markers and two outer polished rose gold rings. The dark blue and orange x-shaped dial reveals the skeleton Seagull movement with brushed and polished elements. The chapter ring has stepped sections and only a few hours and minute markers are written, which I find attractive.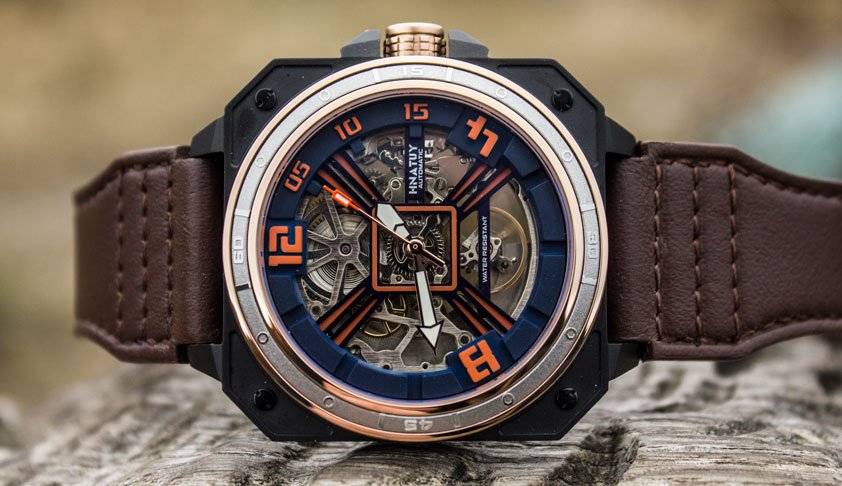 Like Bell & Ross watches, the Hero-X has a strap that begins wide and tapers off quickly. The color combination of rose gold, silver, and black is intriguing and complex, unlike the other two simpler models. I enjoy taking risks with my fashion choices, so this watch appeals to me.
Despite its complexity, the time is still easy to read, and every glance at the watch makes me smile, especially when my eyes catch the balance wheel. The Hero-X watch brings back childhood memories of being captivated by my G-Shock's subdials and markings.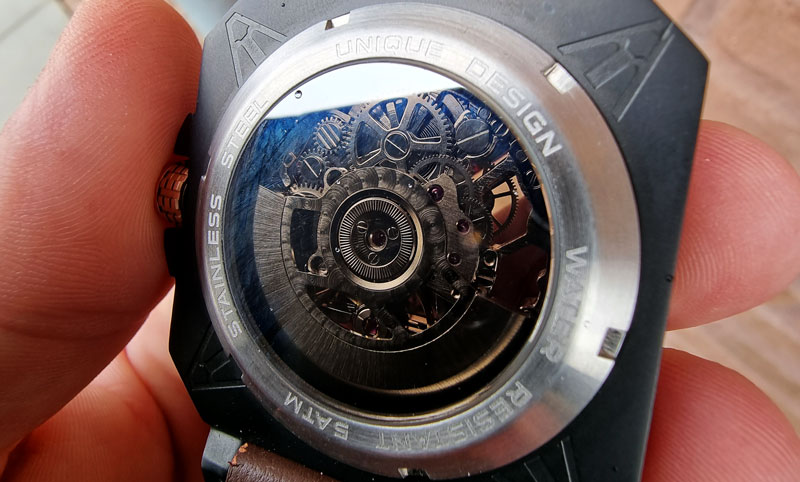 Also, I am a huge fan of them blacking out the entire back side of the movement! Not only is it different and bold, but hard to do since every piece of the movement has to be treated on its back side.
This watch may not be for everyone, but personally, I appreciate it as a fun watch to wear on a relaxed Sunday when I don't want to be too formal.



Quality
Case, Crown & Bezel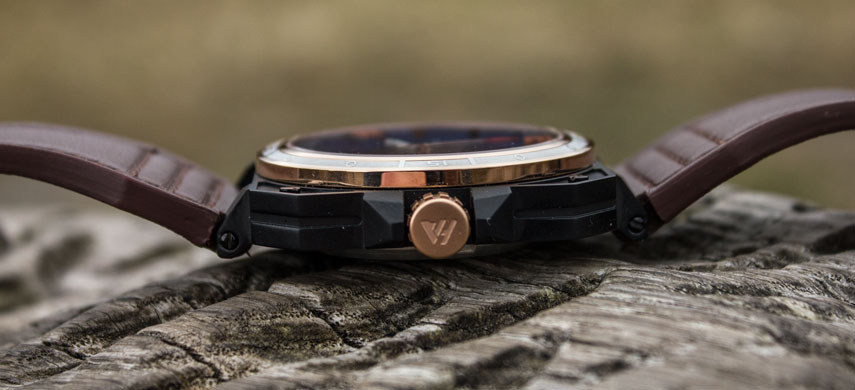 The case of the watch is intricate and likely molded, featuring sharp angles and impressive details, resulting in a well-built, solid-quality product. The crown has a fantastic grip with a grenade-style pattern and the logo is deeply engraved, adding a nice touch of design.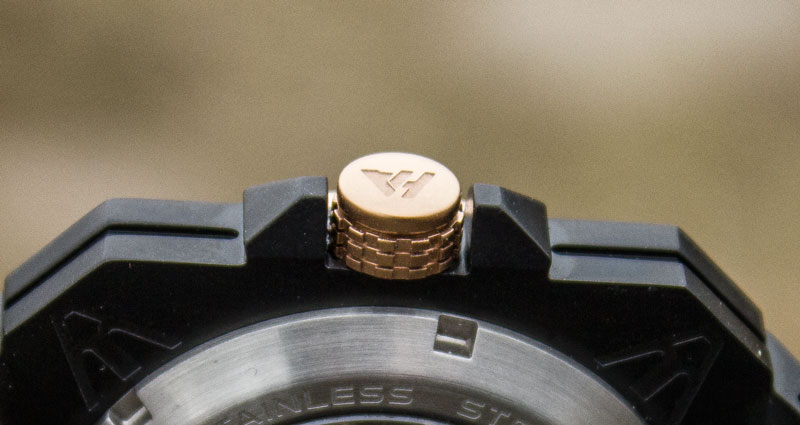 While the finishing of these components may not be exceptional, given the price point, it is still quite impressive.


Dial & Hands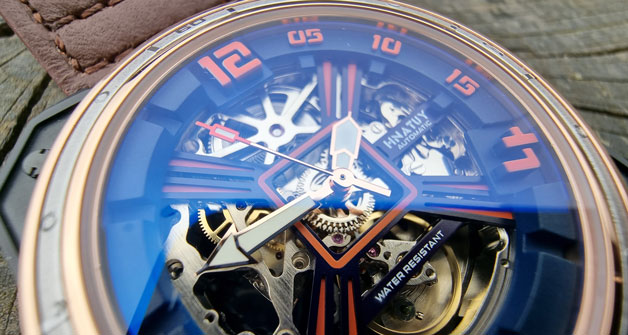 The skeleton movement finishing is consistent with its price range, yet still aesthetically pleasing in most lighting conditions. However, what truly enhances its appearance is the stunning flat sapphire crystal with a remarkable Anti-Reflective coating. The crystal's blue hue and lack of glare create the illusion of a more luxurious dial.
The remainder of the dial consists of matte plastic and is unremarkable. Despite this, the hands are well-crafted, displaying a sharp middle edge and mirror polish, which is impressive given the watch's price point.


Lume
The lume on the hands is rather good, well applied with a green hue. Sadly the rest of the dial does not have lume, and i would have loved to see an orange lume paint shine on the X in the middle and the numbers.


Strap & Buckle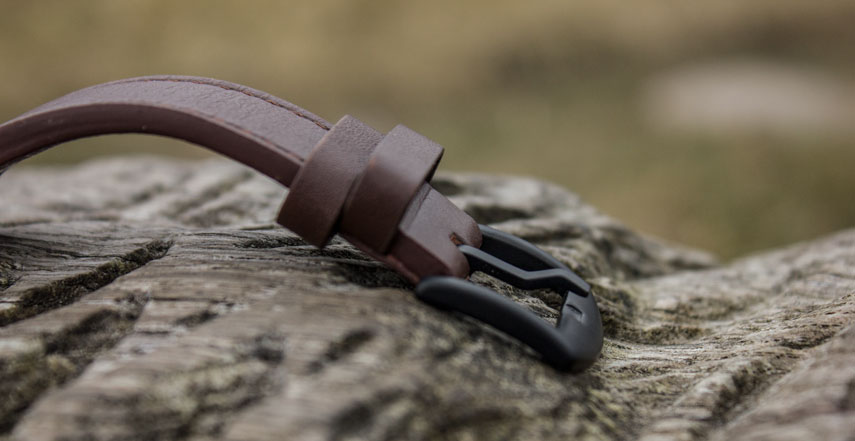 The strap is again, surprisingly well-made for the price. It's thick, comfortable, and has a nice generic matching buckle. It punches just slightly above it price range.


Movement
The movement is a Seagull ST2502JK, which is a modified version of the ST25 for skeleton dials. The quality of these Seagull movements has improved significantly in recent years, and they are produced using Swiss Machines in China.
I had a Seagull Chronograph for a year and it worked very well. The key difference with other movements is the amount that falls through quality checks. If the movement works, it will work well, but if it fails just demand a new one.



On the Wrist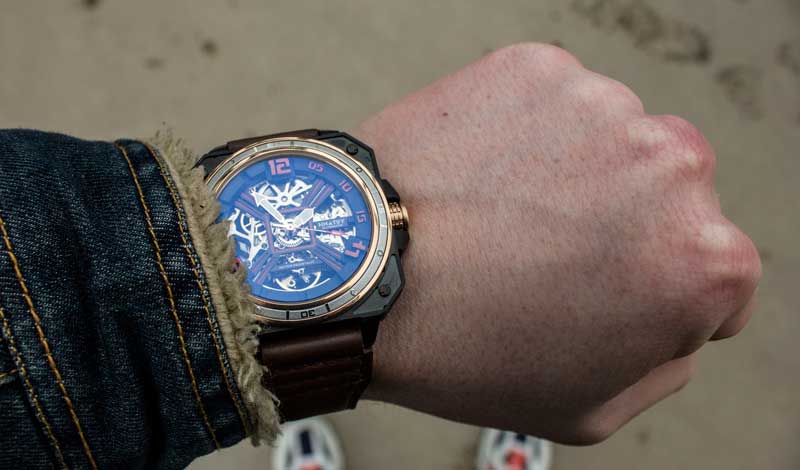 This watch is big and has a large wrist presence, just like the Bell & Ross's this case is inspired by. Thankfully, the watch is not very tall, making it feel smaller and look more "luxurious" on the wrist.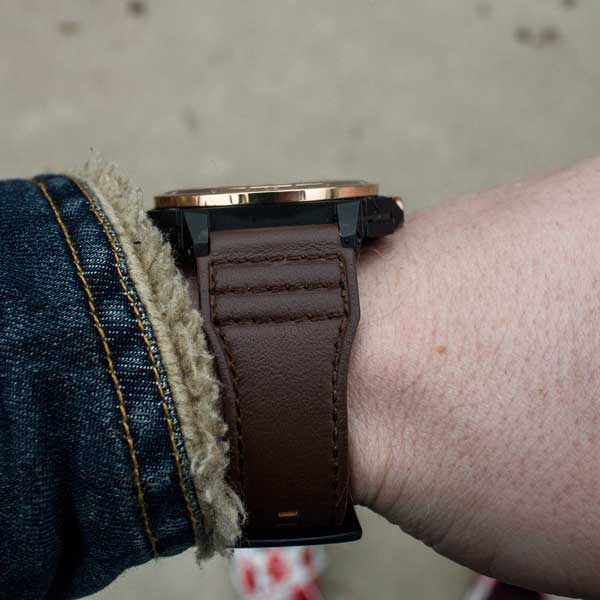 On my 17cm circumference wrist, it sits quite well and flat, but this watch would be too big for any wrist under 16 cm circumference.



Conclusion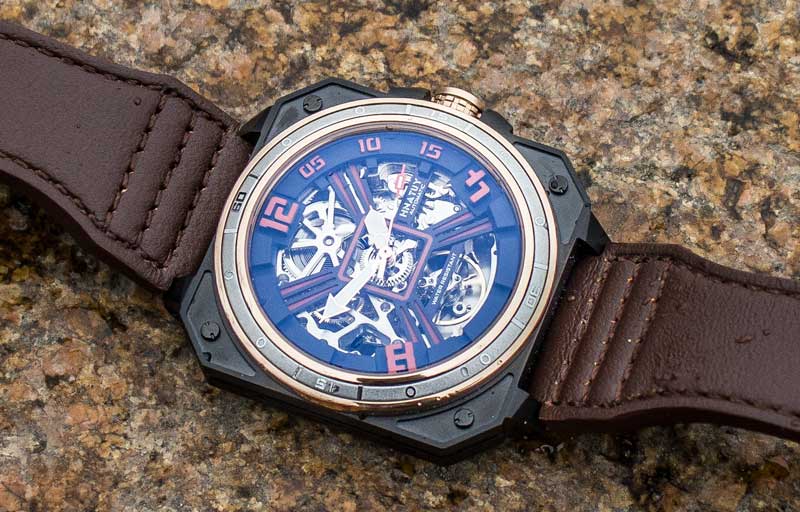 HNATUY did a 180 with their latest Hero-X model and created a really funky, different watch that will not appeal to all eyes, but certainly is fun and unique. The watch features an unorthodox design that stands out in a sea of generic timepieces. Its distinctive appearance is both fun and exciting.
However, this kind of creativity is not for everyone, and some may prefer a more traditional watch style. Nonetheless, for those who enjoy standing out and making a statement with their accessories, the Hero-X is a perfect choice. It is an affordable way to add some excitement to your watch collection without breaking the bank.
And with such a low price point and quality that punches above that, it makes it easier to pull the trigger and enjoy such a timepiece fully.