Zelos has updated one of their most popular lines of watches. The new Mako V3 is 2mm slimmer, features new dials and cleaner markings for easier readability, according to Zelos.
Hopefully i can get my hands on one of these bad-boys and review it for you guys! Until then, you can drool over the pictures on their website.
My personal favourites are these 2 models :
The green dial and bezel model with the impressive looking 'whirlpool' guilloche dial !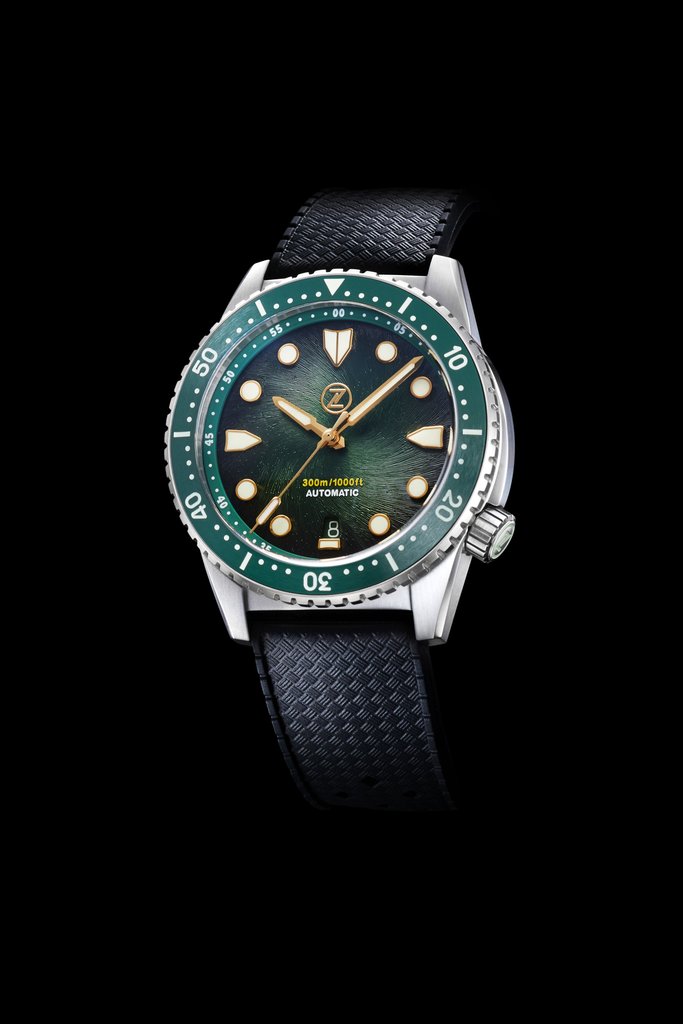 The full meteorite model with a meteorite bezel!