Hello everyone!
This week, I had the great pleasure of testing a Premiere Manche shirt! The french brand was launched in 2015 and appears as a creator of luxurious and affordable shirts. They release a collection every month and offer several colors, patterns, titrations and fabric for the same price.
First impressions
I received the package 5 days after it was sent, counting the weekend and the fact that I live in Denmark. So no problem there.
The shirt itself was well packed and protected, as you would expect with luxury shirts, with a small thank you card.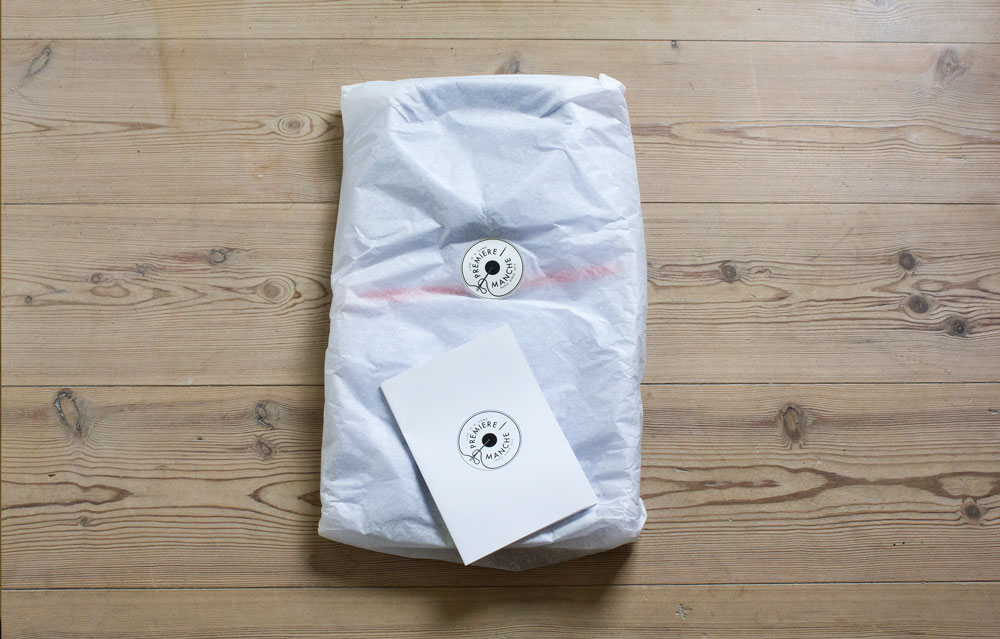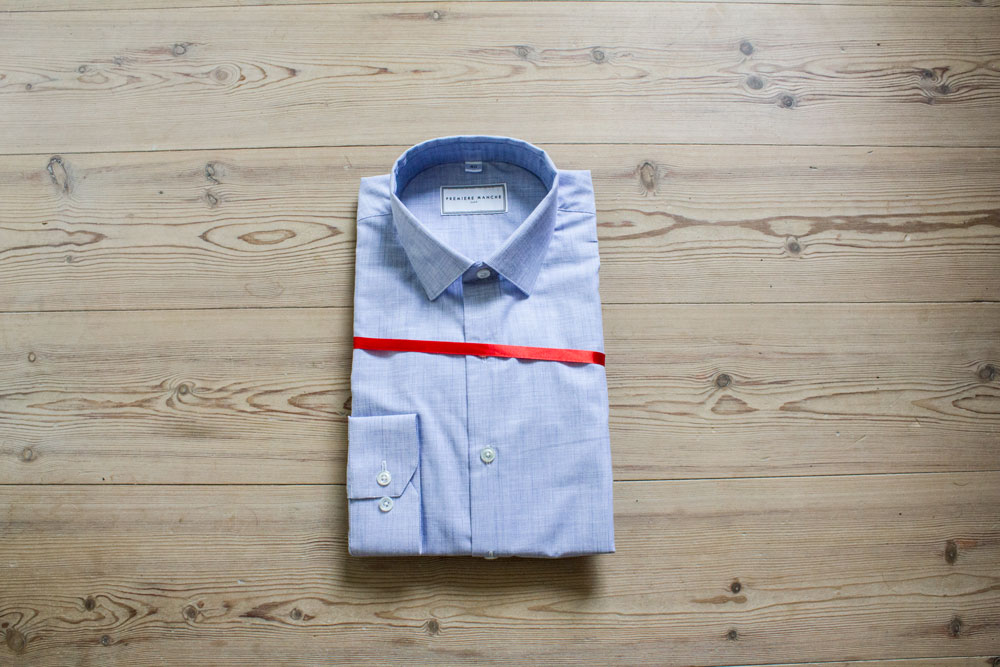 We feel as soon as it is quality fabric. Silky touch, end and especially not transparent (I hate it).I myself have opted for the blue striped chambray model, which is a more casual model.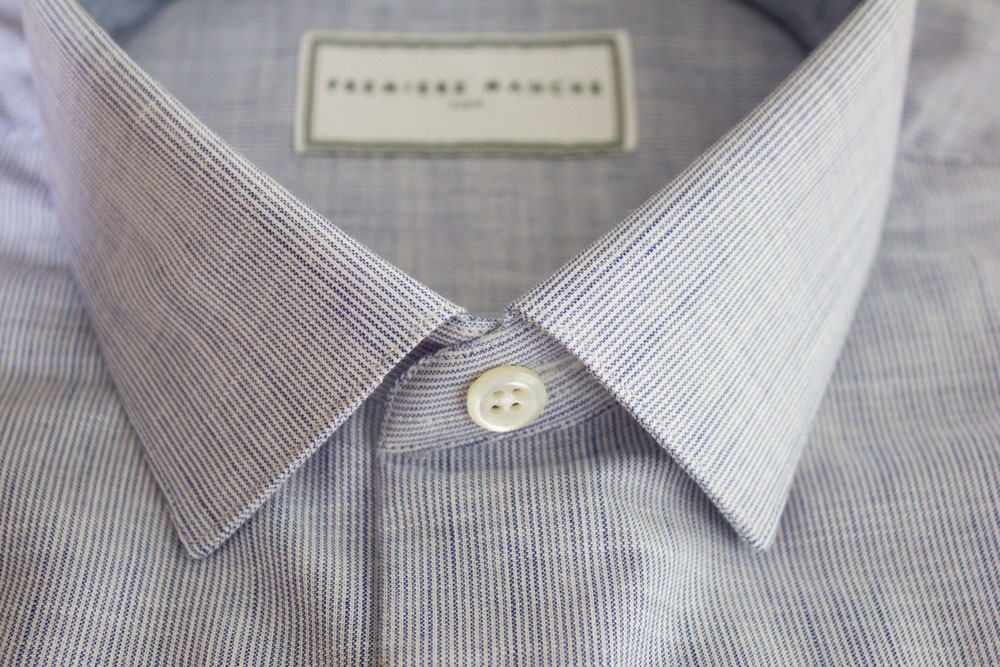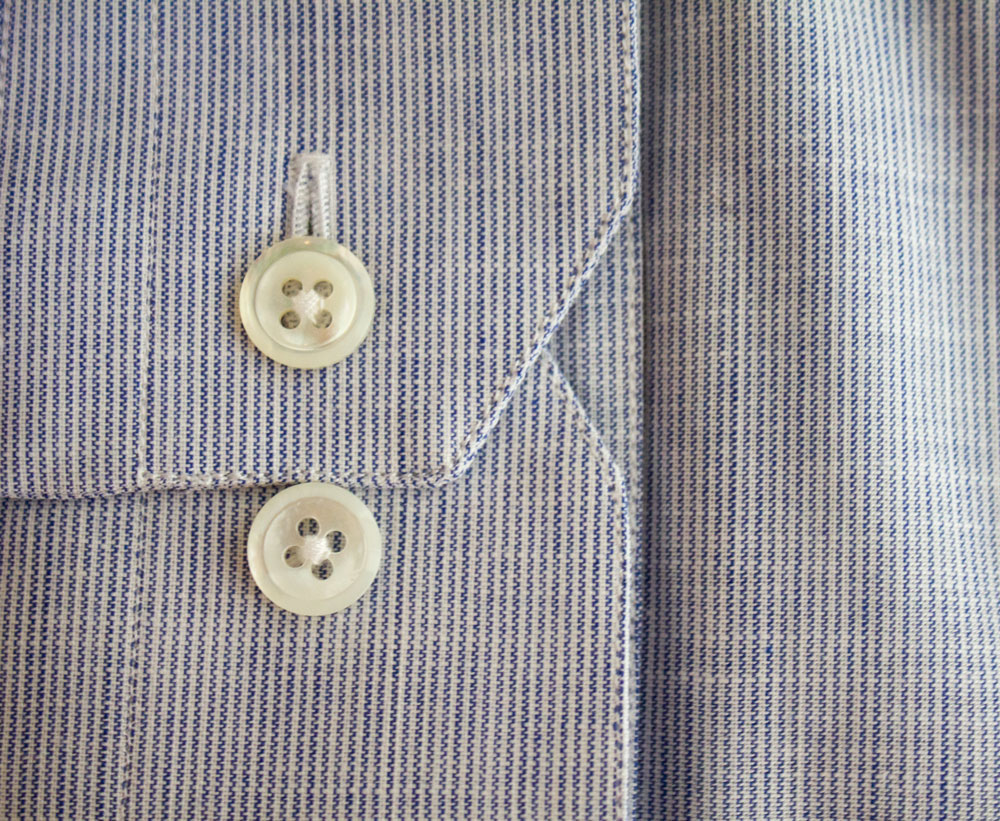 The collar and the cuffs are very rigid, and I love the buttons under the collar that keeps it in place! All the buttons are in white mother of pearl and there was not a thread too much. I also love the Italian collar that I would call rather a small Italian collar or small semi classic, which makes it even more versatile.
I also like the fact that there are no seams on the part where you button the shirt!
The fit
The fit suits me pretty well, without being too slim, and it is very comfortable to wear. From my point of view these shirts will go very well to most men. I took a size 40 and I am 1m93 for 80 kg.
The collar holds really well with or without the last closed button. With a tie, I suggest staying on small knots like four-in-hand or half windsor and not taking yout thickest tie since it's still a small collar.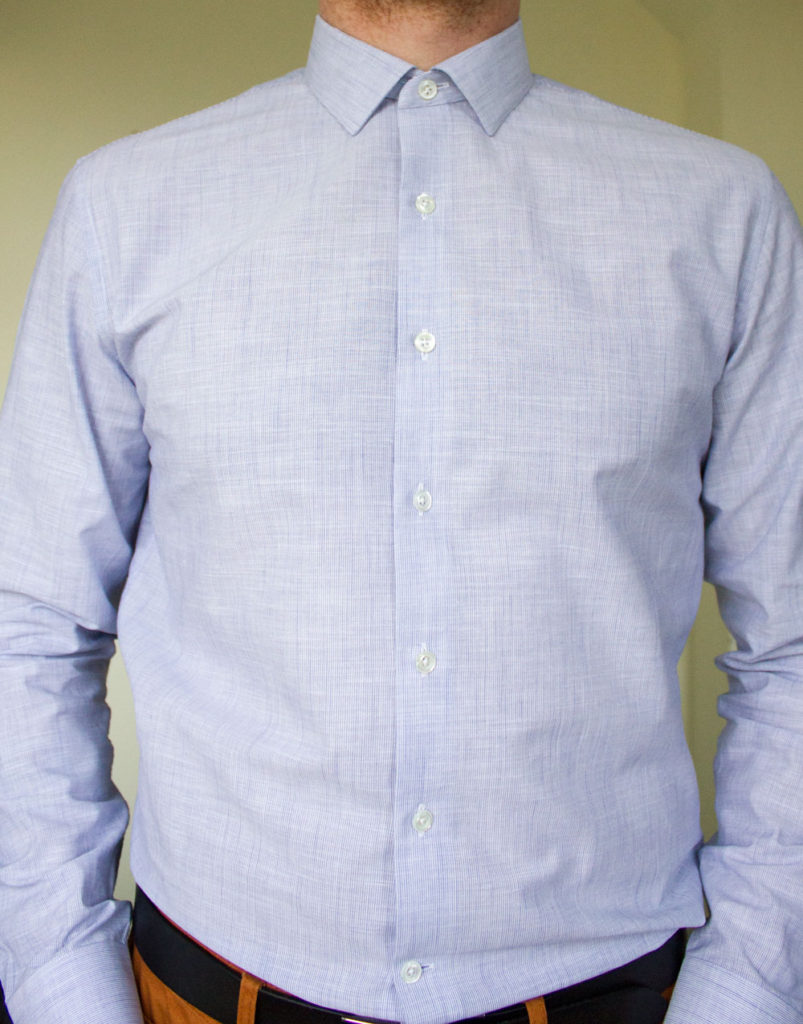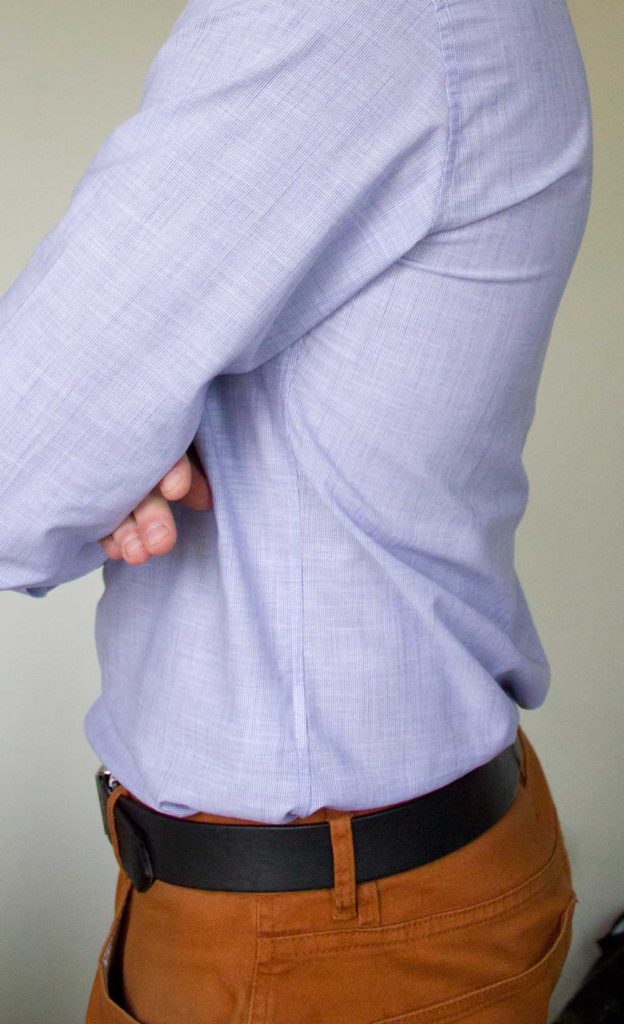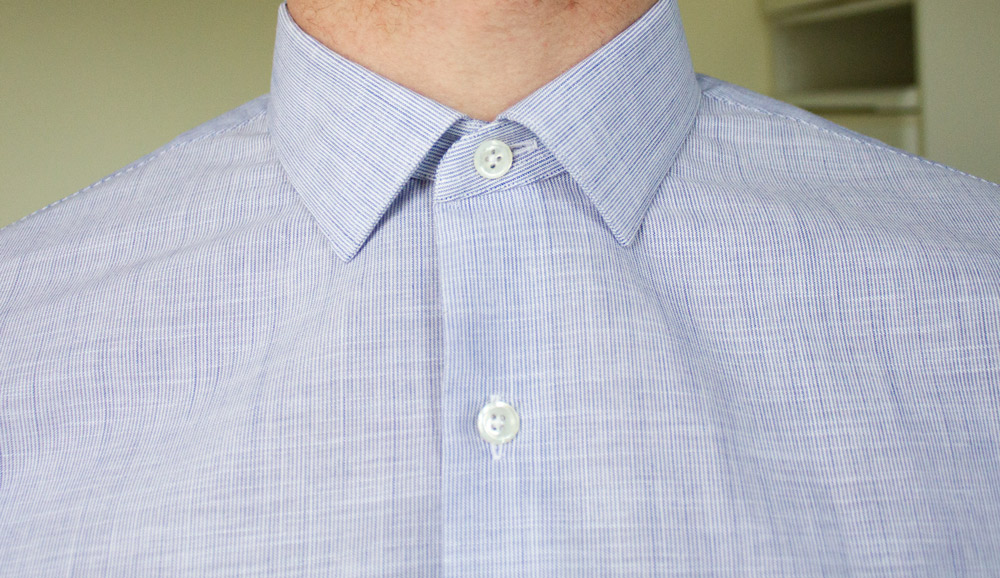 The shirt, as written on the Premiere Manche website, is very versatile. It fits well with a blazer, well in the pants, well with the collar closed or open so it's great for most occasions.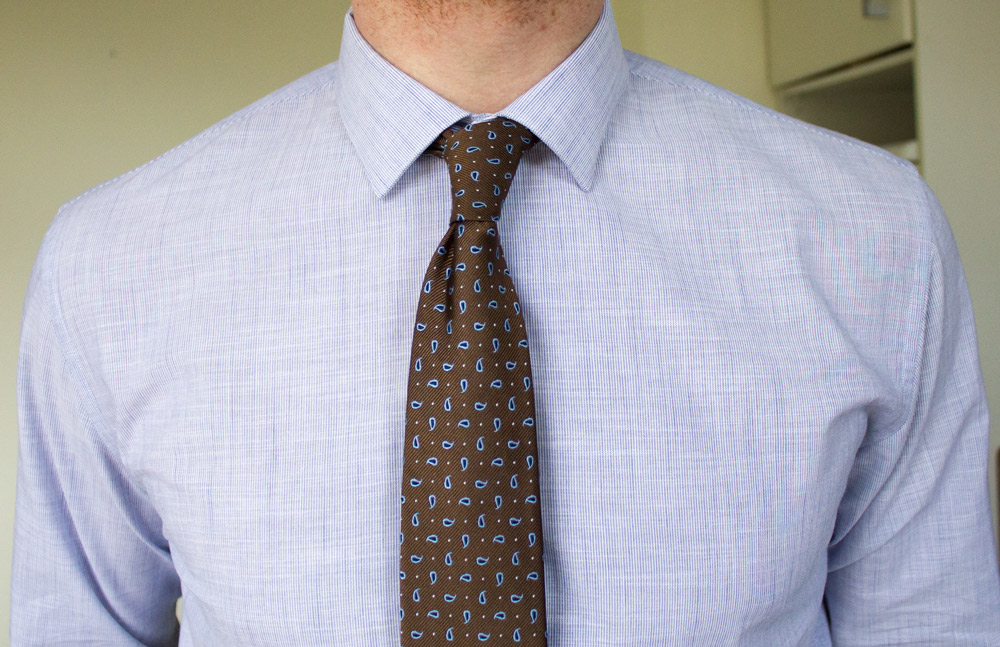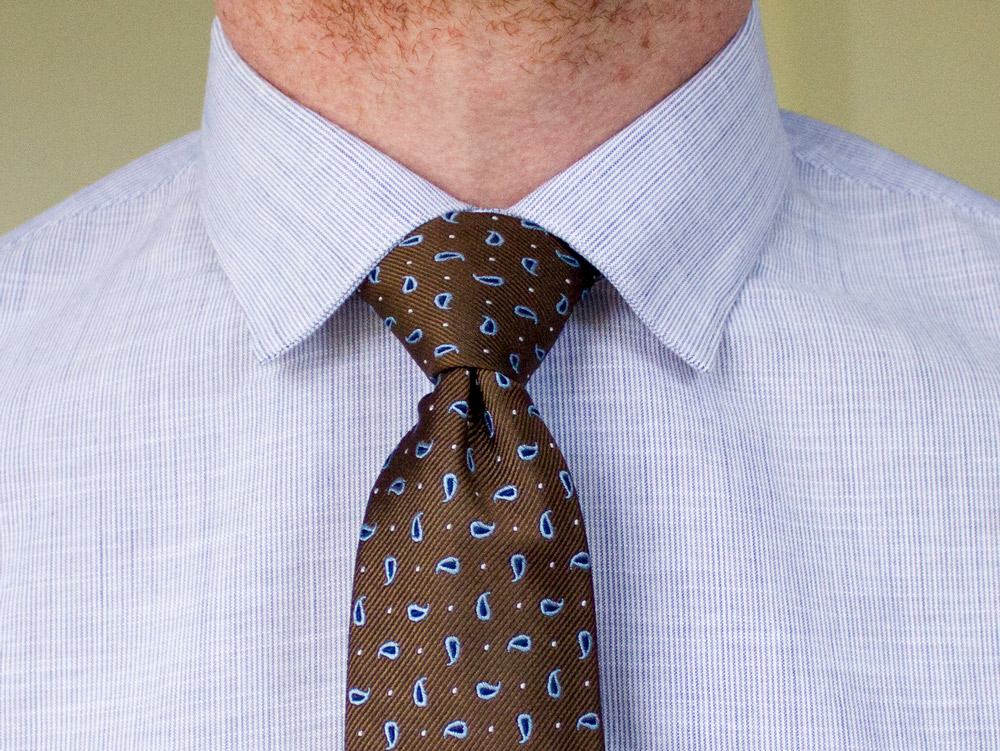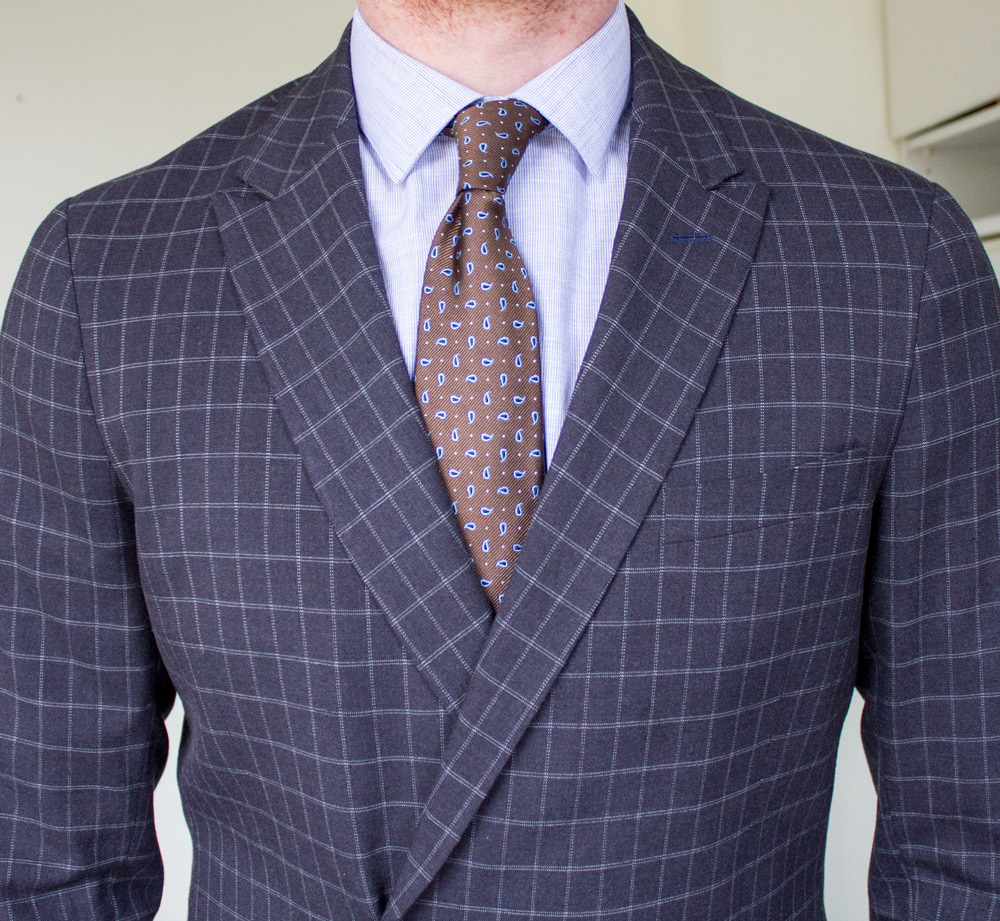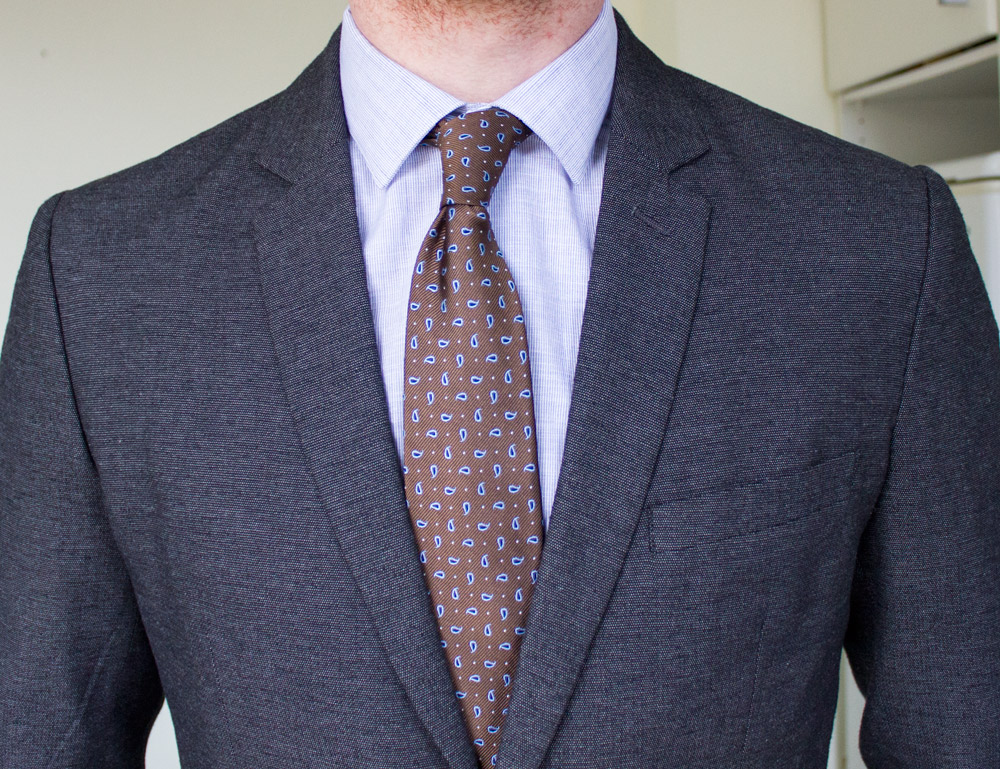 Only negative point: as the collar is quite small the collar tips are visible with a blazer, even with a small opening like double breasted blazer. But the buttons that hold the collar down are doing their job, so it's fine with a short blazer without padding. I would not wear this shirt with a suit, but that's a personal preference.
But since they come out with a lot of collections, it may only concern this model.
Conclusion
Premiere Channel delivers well on their promise of a luxurious and affordable shirt. By comparing it to my other luxury shirts, I see no or little difference in quality, but a considerable price difference. In addition, quite a few other brands that I have always fits a little too big, proposing only classic cuts.
I really like their "honesty" with regard to the materials, titration and provenance of the fabric. Brands such as Lindbergh and Bosweel, which I also own, unfortunately do not display as much information.
If you are looking for the shirt exclusively for your best suit, there are better choices (because of the collar), but the shirt would lose that versatility that defines the brand. If you are looking for a shirt for all other occasions, I highly recommend Premier Manche!