Nine out of ten people love chocolate; the tenth is a liar.
It is true that chocolate is a safe bet, especially if you have to please your girlfriend. I have often brought chocolate from the supermarket to surprise her and it always paints a smile on her face. Suddenly, when zChocolat contacted me to test their luxury chocolates, I did not hesitate to answer their request. I must say that I did not know the brand so i had no idea what to expect.
zChocolat began in the South of France in 1999, with the help of renowned chocolate maker Pascal Caffet. Their website immediately makes you want to try the chocolates and I was immediately seduced by the shape of their chocolate and the way they number them.
First impressions
I received their ultra customizable Zbox 15 and I was very positively surprised by the package.
With a small card containing a personal message, a small guide to all their chocolates and a beautiful package packed with delicacy, i felt more than important and apreciated (and I offered this package to myself).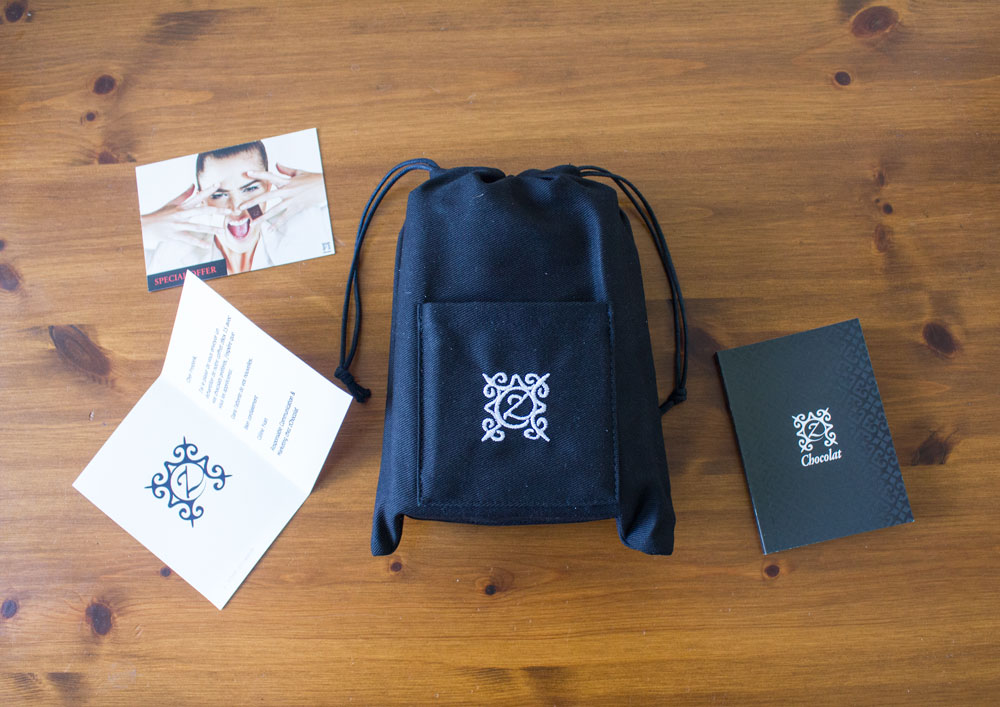 Under the first package is the package containing the chocolate, with my name written on the front. The chocolates were well protected and arranged in ascending order.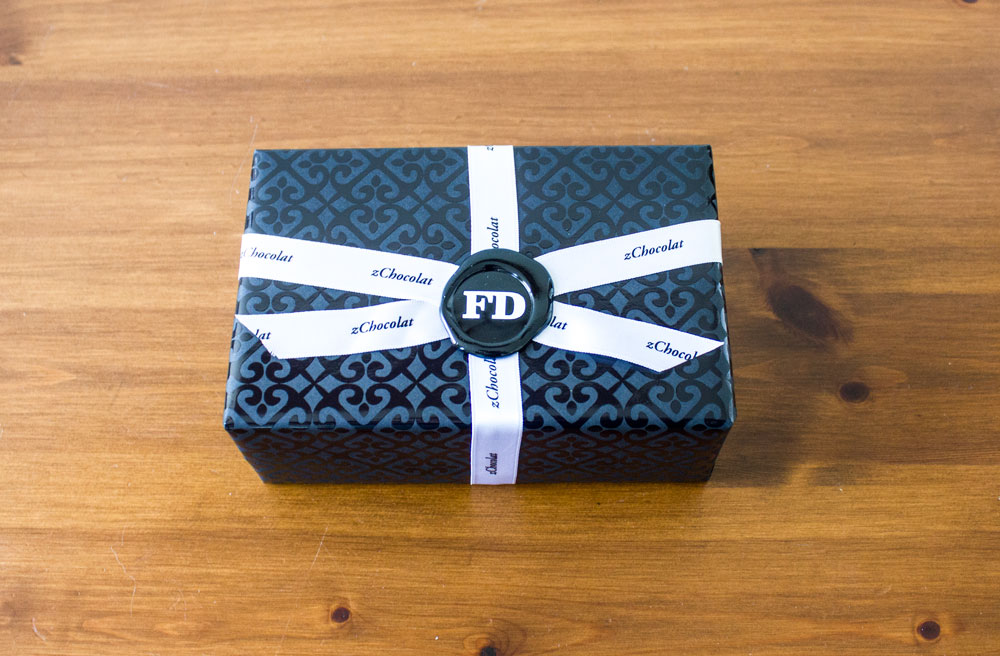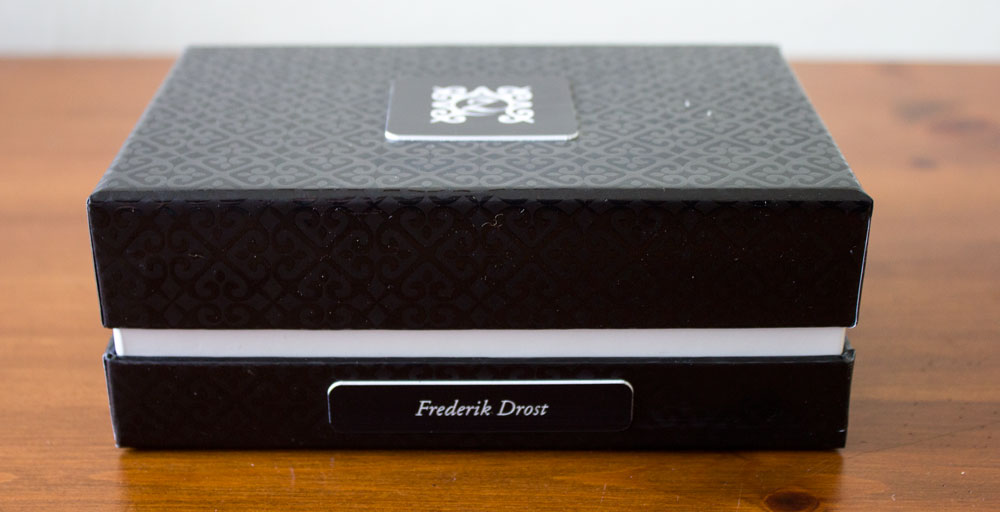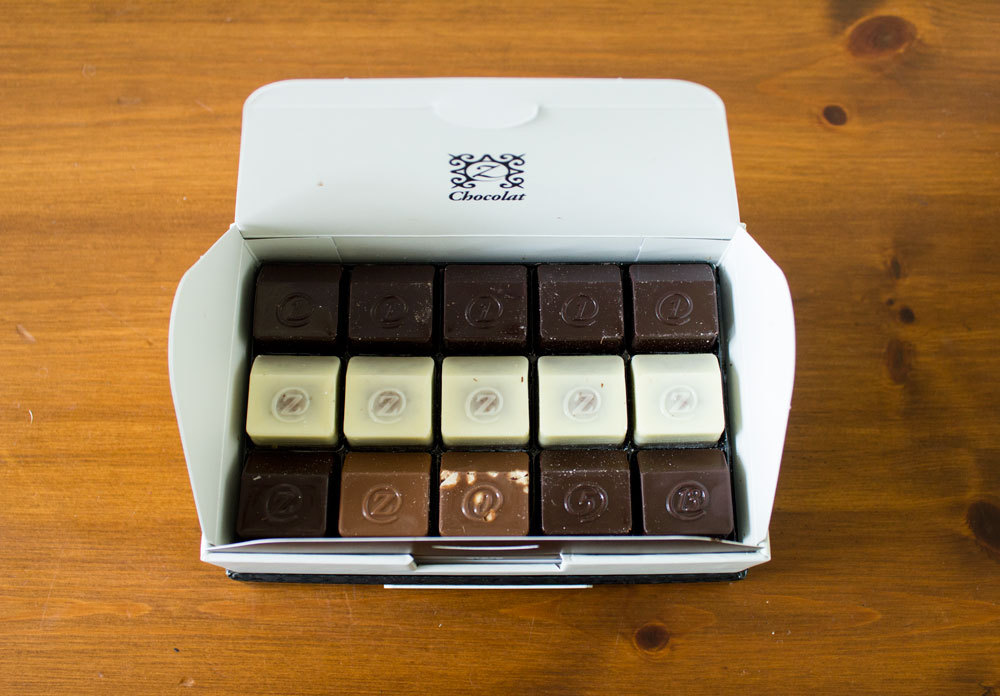 If you want to impress a customer or offer a very personal and uncommon gift to your girlfriend, the zboz is a great choice (there is even better choices on their site). Although the box was ordered by myself, I was seduced by the small details and attention put into it.
The chocolates
Well, of course I expected to taste very good chocolates and yet I was once again surprised by the quality. Expect to receive very good chocolates if you order zChocolats!
I opted for 5 chocolates number 1 of dark chocolate from Venezuela containing a bourbon vanilla ganache scented with lavenders. Their ganache really has a good consistency and immediately melts in your mouth to make room for subtle but striking aromas. I was expecting a more pronounced bourbon taste but that would have hidden the delicate aroma of lavender, that I loved.
I then savored 7 of their star chocolates named "z" containing salted butter caramel and praline with crunchy hazelnuts. It exists surrounded by 3 different chocolates and is a safe bet for every salted butter caramel fans!
I finished my delicious experience with a number 0 (praline hazelnut and almonds), 5 (ganache and dark chocolate couverture) and a number 13 (raspberry flavored with violet).
Number 13 left me with the regret of not having ordered more! The raspberry and violet mix was great and had a good natural taste of fruit without too much acidity. Perfect!
conclusion
If you want to try a unique experience with high-end chocolates, zChocolat chocolates are for you! If you want to please a friend or customer or really impress your girlfriend (or be forgiven), the zboz is perfect. There are several models of packages going up to wooden boxes with metal engraving options!*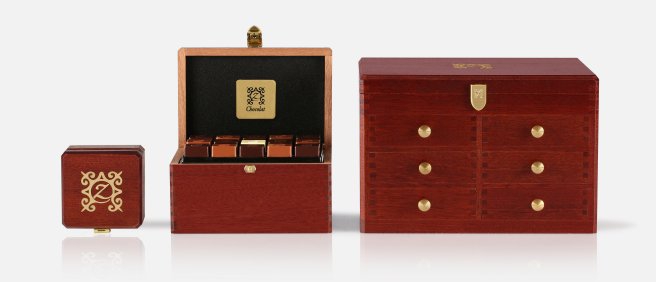 I am very fond of all their packaging options, accessories (for example a small padlock in the shape of a heart to seal the box of chocolates) and of course their chocolates!
I try to find negative points, but I can not! My only regret is not to have ordered more 🙂
Do not hesitate to spoil yourself with their chocolates, you will not regret it.