Dwiss is a brand that i wil be reviewing soon, mainly because they make very original time telling devices for your wrist, and i am all about originality! I will be reviewing one of the automatic watches very soon (and hopefully this one as well), but until then you can drool over this bad-boy or go support their kickstarter.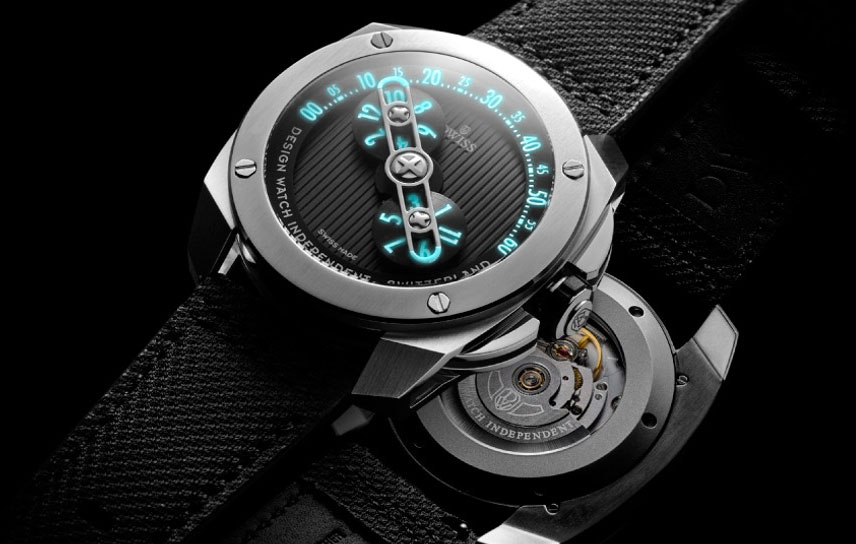 I have always been a fan of new way to display time, especially when it's in a mechanical watch. The wandering hours complication is one of those ones that take some time to get used to, but is sure to turn heads when you slap you arm on the bar counter. I believe Gorilla watches also has a wandering hours watch in the same price range, so nothing new here, but the case design in this one is more to my taste.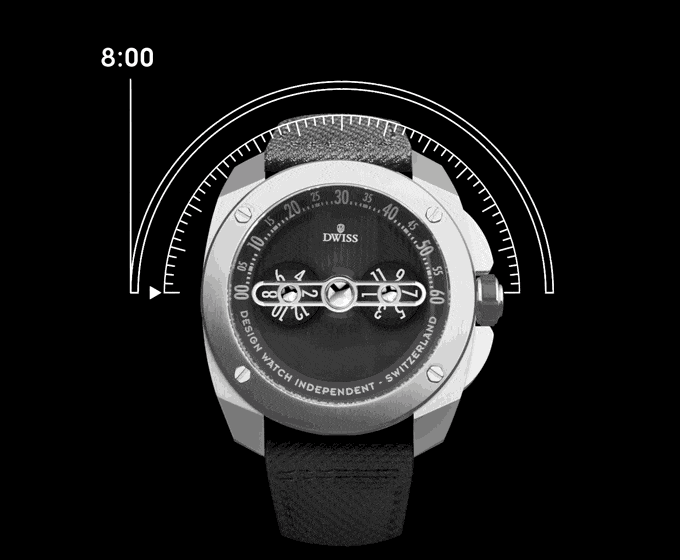 They are keeping the same design award winning case as their previous automatic line, which i really love. The hollow lugs and sandwich middle case structure is raw and masculine.