Adler's first watch is unique, funky and well thought out. On top of that, it is very well built and finished, with attention to detail and quality. Bravo !
Once in a while, i am pleasantly surprised by a watch, and that can be for different reasons. In the case of Adley, i am ashamed to say my first reaction to hearing about a bicycle-themed watch wasn't awe and wonder, but the fear of seeing something tacky like a watch with a bicycle on the second hand.
What i got instead was a unique, fun, thoughtful, and well-built watch that can be enjoyed by both cyclists and watch enthusiasts.
I guess i learned my lesson. I present to you the Adley FIXI-T1 Champion White.
By the way, if you are a fan of these types of watch designs, have a look at my review of Bolido Watches, they are quite similar in some ways.


Pros & Cons
Pros
Well built & Great finishing
Unique and fun design
A subtle hint to bicycles
Very fair price
Great lume
Cons
Sits tall on the wrist
Crown is hard to pull out
Packaging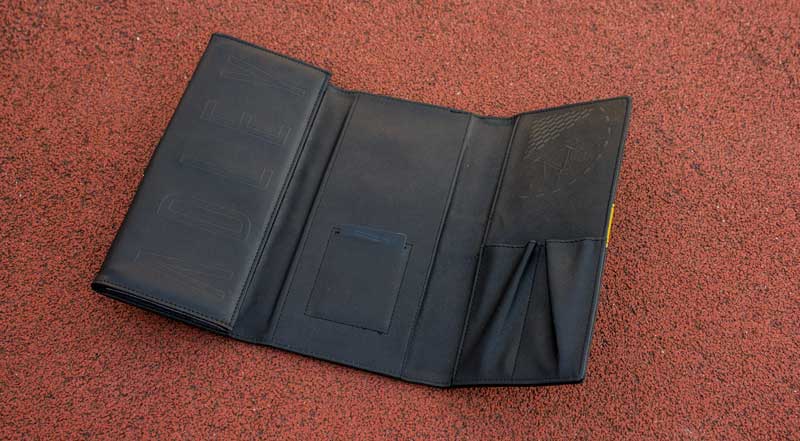 Adley is a great example of how every microbrand should do its packaging. The watch comes with an extra leather strap, a really cool watch travel "bag" (check the pictures, it's really cool!), and some really cool stickers.
The surprise and feeling of receiving this watch and opening it were great! Well done Adley.



Design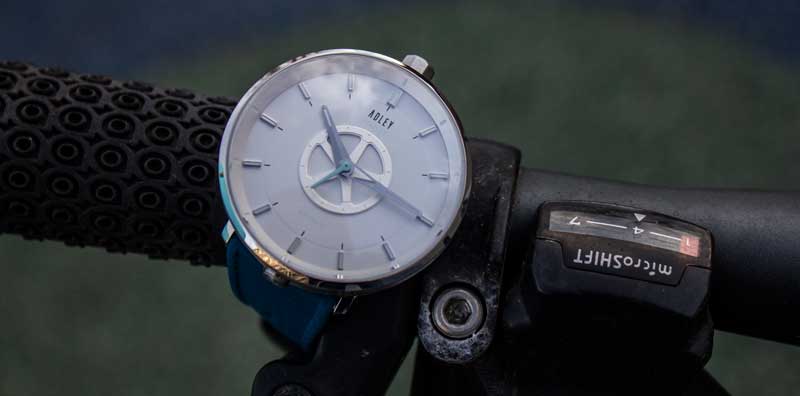 There is a lot to say about this rather unique design, but i first want to tackle the theme of the watch, which is bicycles.
Subtlety is important here, and Adley nailed it by simply having a crank in the middle of the dial. And if I didn't know this watch was cyclist themed, i wouldn't have guessed the origin of this centerpiece, which is precisely what I want from a themed watch.
The rest of the watch is also rather unique! The tall, almost UFO-shaped case curves slightly inward, while the bezel joins the curved sapphire crystal to really streamline the look of this watch when viewed from the side.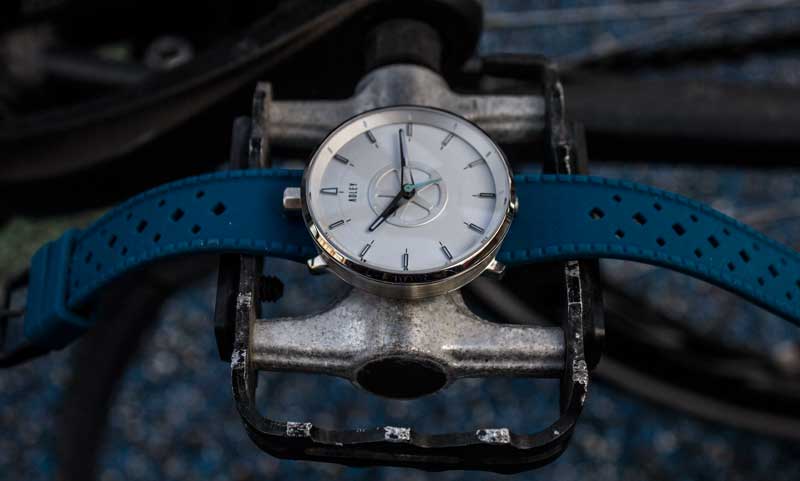 I also love that they kept short lugs on the watch, giving it a better visual transition to the strap and wrist (many watches with the 12 o'clock crown don't do that).
The 12 o'clock crown placement suits this case design perfectly, and i love the counterweighted "knob" and the 6 o'clock with the engraved number of the watch. It's an odd yet satisfying touch that left me wondering why no one ever did that for these types of watches.
The dial at first glance seems white and plain, but a closer inspection reveals snailing (circular lines) on the chapter ring, where the hours indices sit, and in the middle behind the crank.
All of these elements, combined with a short colorful seconds hand turning its way around the raised centerpiece and the matching rubber strap, makes the FIXI-T1 a really cool, fun, and unique watch.



Quality
Short Summary
Overall, the watch is extremely well-built and the finishing is superb for this price range. Everything is perfectly aligned, the lume is well applied and the hands are sharp as razors.
This is above standard in this price range.


Case & Crown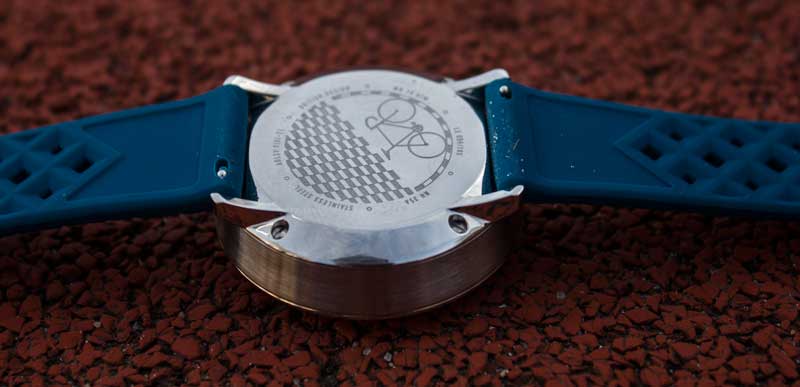 The case has a nice brushed finish and curves slightly in, leading the way to the sharp polished bezel. Great finishing on both parts.
The giveaway that this is still an affordable watch is where the lugs meet the case, but that is actually invisible unless you twist your wrist unnaturally hard to see them.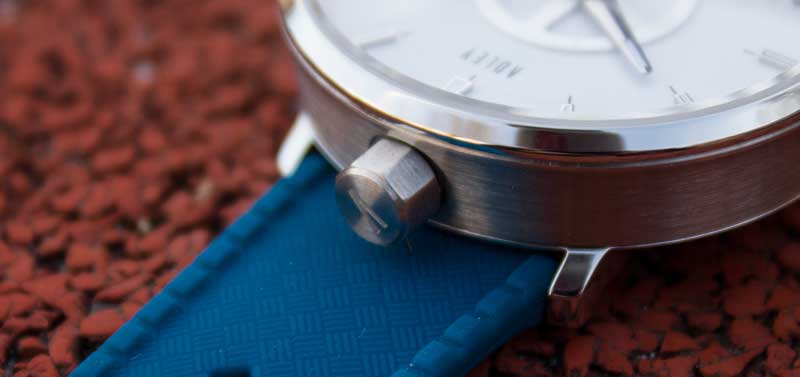 The crown has a deeply engraved logo and i only wish the numbers on the counterweight "knob" was that deeply engraved.
The crown is a bit hard to get out, especially since i bite my nails frantically. It's missing that solid click when pushing it back in, but I assume that could be because of the water-resistant seal. But these remarks do not impair the watch in any way in my opinion.


Dial & Hands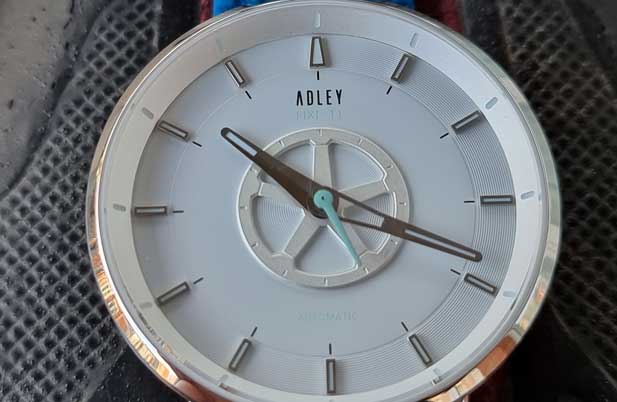 The dial is well executed and everything is aligned, with a very detailed beat-blasted crank centerpiece and rehaut.
The printing is good and although i can't see the "automatic" and model name on the white dial, i kind of like that since there is already a lot going on on this dial.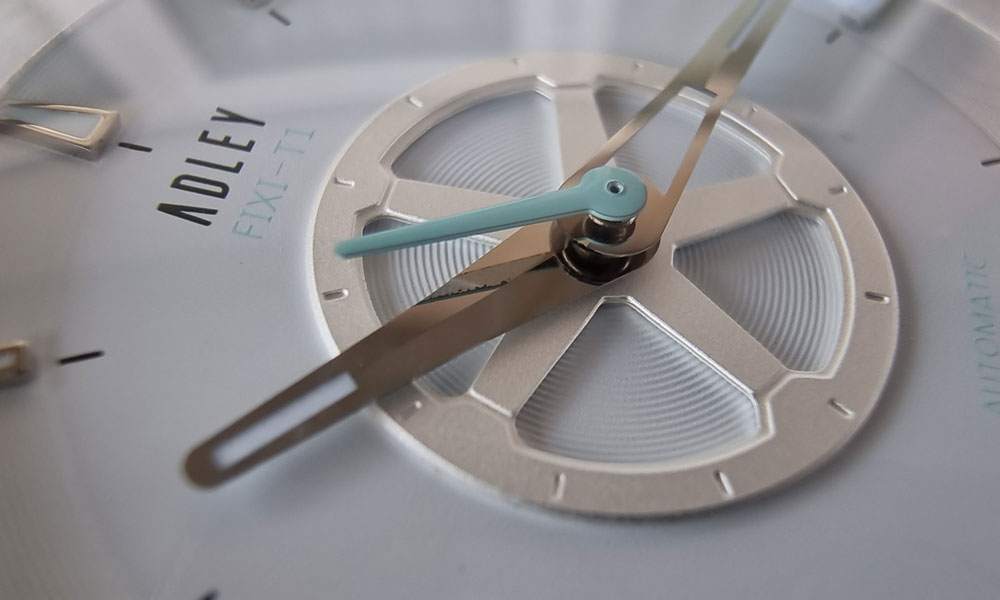 The indices are nicely rounded and polished and the hands are extremely well-finished with crisp edges and mirror polish. If we look away from the sides of the hands, they are comparable to the new hands on the Omega Seamaster!
I am also very happy to see a beat-blasted rehaut with lumed markers as well ! Some brands go for plastic and you can just tell.


Lume
The lume used here is probably BWG9 and is very well applied. What i really love is that the rehaut also has lumed markers, giving you even more things to admire in the dark.
The hands have a little less luminosity than the other elements, but nothing i would write up as a problem.


Strap & Buckle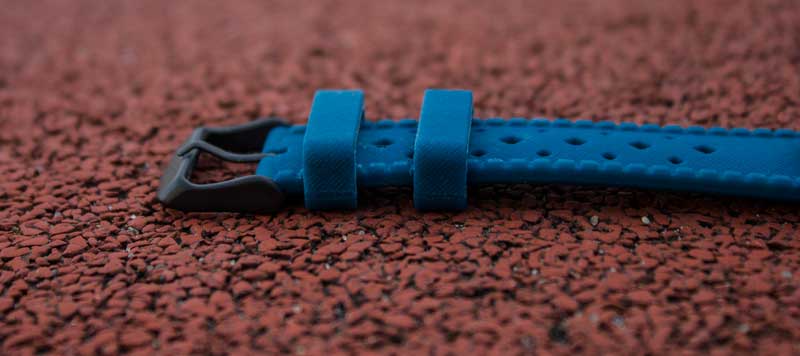 The rubber strap is really soft and comfortable, indicating it might be HNBR. The leather strap that comes with the watch as well is nothing special but a nice addition.
The buckle feels like it has been DLC coated in black, which is a bit irritating since i would like it to match the metal of the case. Other than that, it is a pretty generic standard buckle.
This watch definitely deserves really good straps, and i will try and find a nice mesh bracelet to put on it and update this review with pictures.


Movement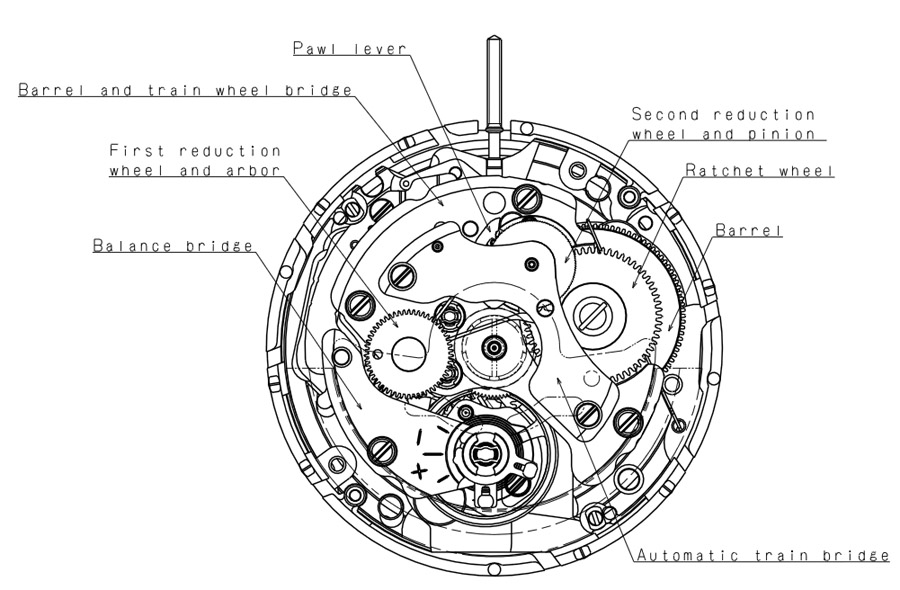 The Seiko NH35 is a tested workhorse movement, easy and cheap to replace and has been known to last for 30 or more years.
The accuracy is as Seiko states, around 20 to 30 Seconds a day, which is totally acceptable for this price range.

Read more about the SEIKO NH35 here.


On the wrist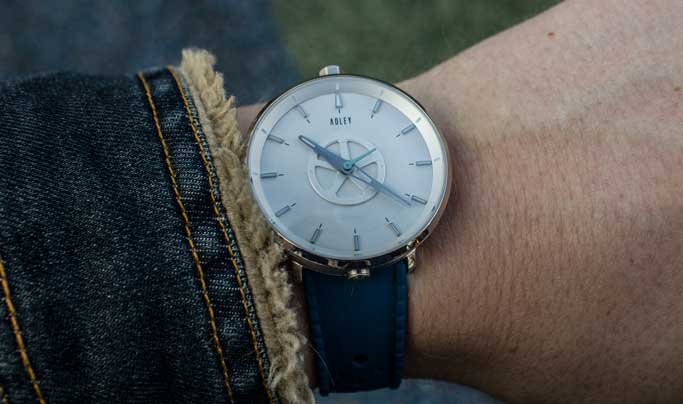 On my 17cm circumference wrist, this watch sits comfortably and looks well proportioned. Due to its design, the watch does sit taller than other watches with similar heights (approx 11 mm).
These types of watches always look taller because the strap is connected to the watch at the bottom. The crown doesn't permit the lugs to be higher unless you create a special strap, wich costs more.
This watch has a great wrist presence without being too gaudy and big. It plays perfectly between sporty and dressy while remaining what i can only describe as "funky".



Price 💵
The Adley FIXI-T1 will retail for 350 Pounds (395 Euros / 418 USD) wich is more than fair considering the built quality and unique nature of many of the elements on this watch !



Conclusion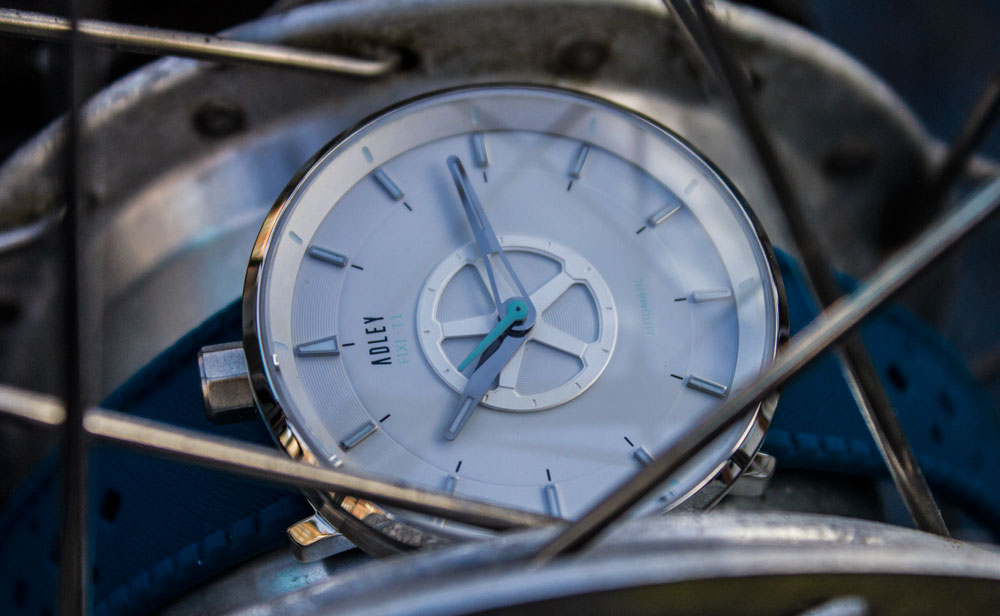 Adley's first bicycle-themed watch is far more than just fan service to cyclists or a tacky cash grab. It's a watch created from real horological passion and care and the end result is a timepiece that watch enthusiasts can enjoy as well!
It's a fun, creative and unique take on a well-built and fairly-priced watch. This a conclusion i wish all micro brands would lead me to.