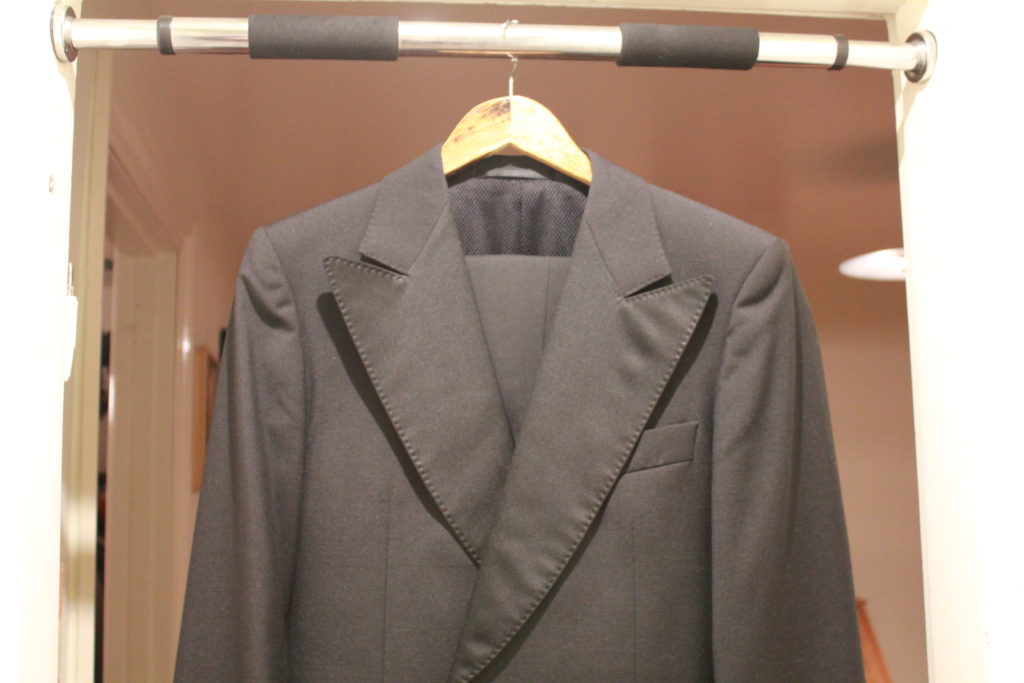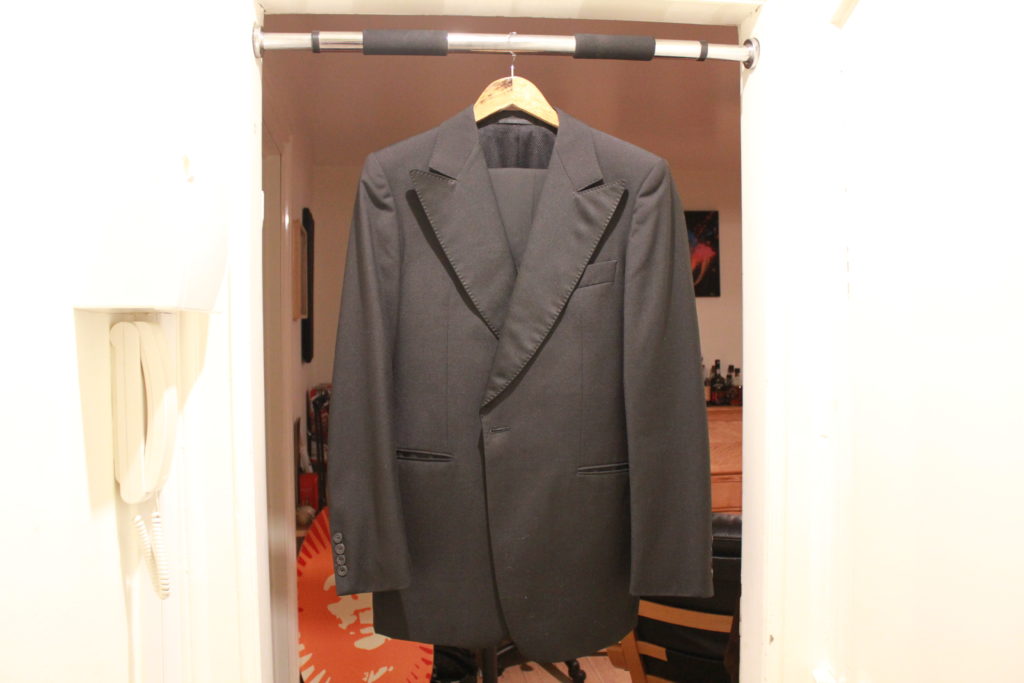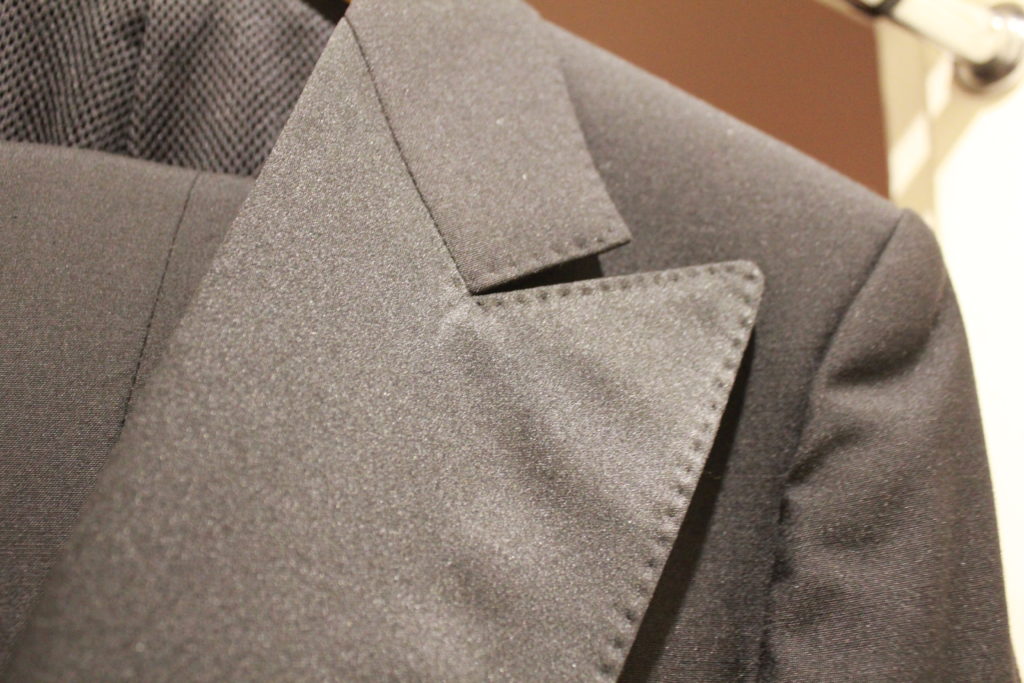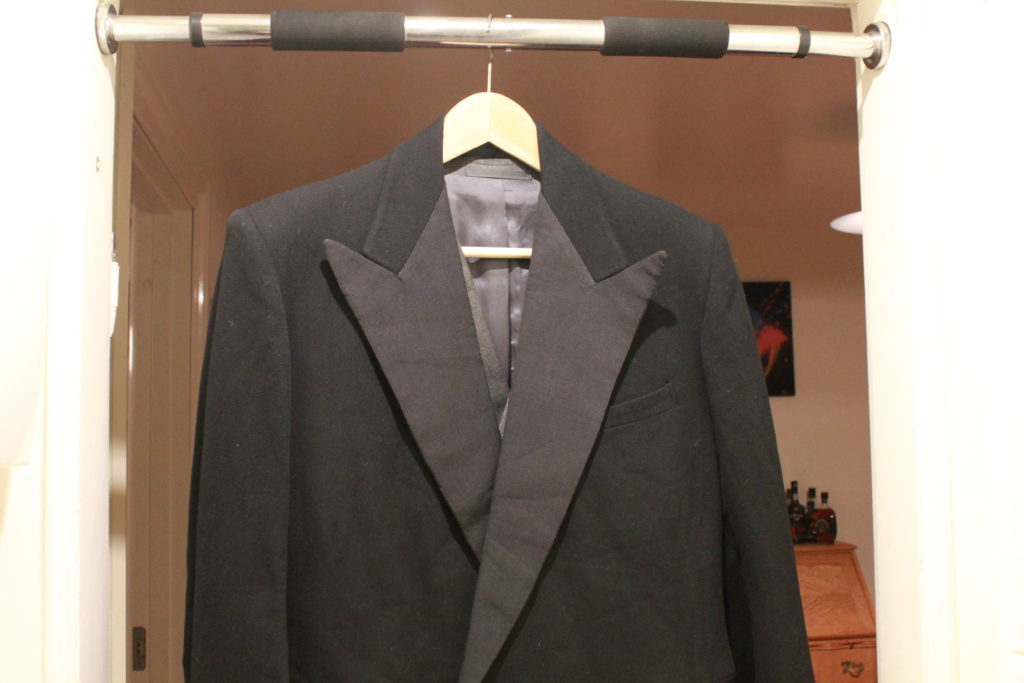 This new year, i wanted to wear a smoking and luckily the thrift shops her in Denmark are full of them. But i also wanted peak lapels which is quite rare. But my persistense and good timing payed off, and i now own to smoking suits with peake lapels. pretty pimp !
I had them both adjusted at my tailor but no major changes were made and they look brand new! The first one in the pictures i had to sew the tips of the lapels onto the collar, and i will post picture of the ensemble after new year's eve (it's the one i am going to wear).
The last picture shows the second one, which is a doubled breasted jacket. I still have to flatten the lapels a bit yusing vapor, but it had no visible tear and cost me around 20 euros.